Scanning Electron Microscope (SEM)
Scanning electron microscopes (SEM) and its abundant attachments for surface observation and analysis are one of the most active instruments at the R&D institutes and quality test sites in the world.
JEOL can offer a wide range of lineups from general purpose scanning electron microscopes(W-SEM) including a benchtop type that allows operations just to anyone without specific knowledge and techniques, to high-end models of field emission scanning electron microscopes (FE-SEM).
In addition, energy-dispersive X-ray spectrometers (EDS) that are used for elemental analysis are also developed in-house.
Scanning Electron Microscope (SEM) Lineup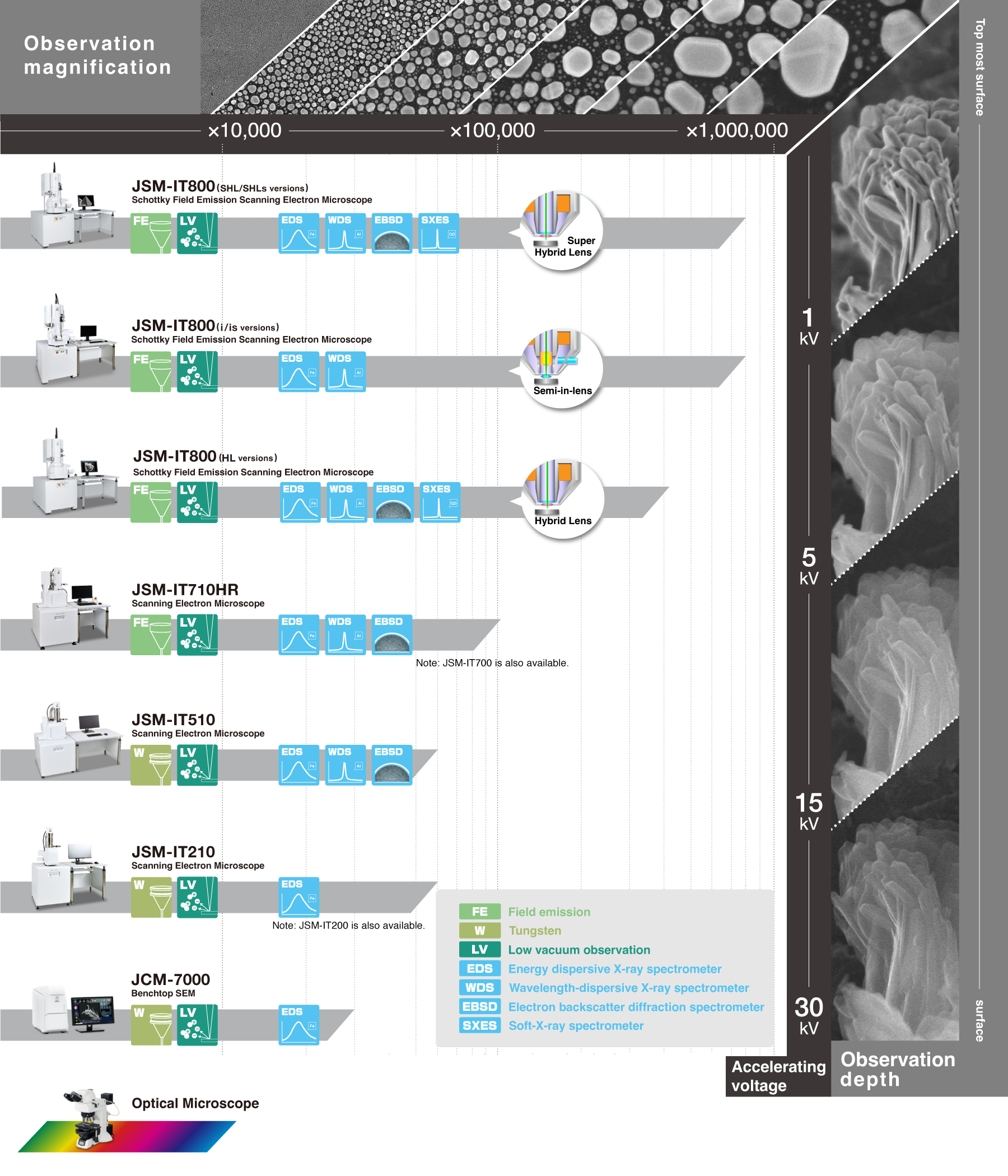 Are you a medical professional or personnel engaged in medical care?
Please be reminded that these pages are not intended to provide the general public with information about the products.
DEVELOPMENT

/


INSTALLATION CASES
Voices from our users are introduced in the form of interviews, installation cases, and development secrets. You may find some informative hints that can resolve your issue. Please do check them.
Contacts
JEOL provides a variety of support services to ensure that our customers can use our products with peace of mind.
Please feel free to contact us.