Gas Chromatograph Mass Spectrometers (GC-MS) are able to be applied to qualitative analysis and quantitative analysis that are required in various fields including energy for green society, materials such as semiconductor and plastics, and environment and food for safety and security. This equipment is an analysis tool that is expected to become increasingly indispensable in the future.
We have a variety of lineups of GC-QMS, GC-TQMS, GC-TOFMS and magnetic field type MS to offer the best solution satisfying the customer's needs.
JEOL GC-MS Solutions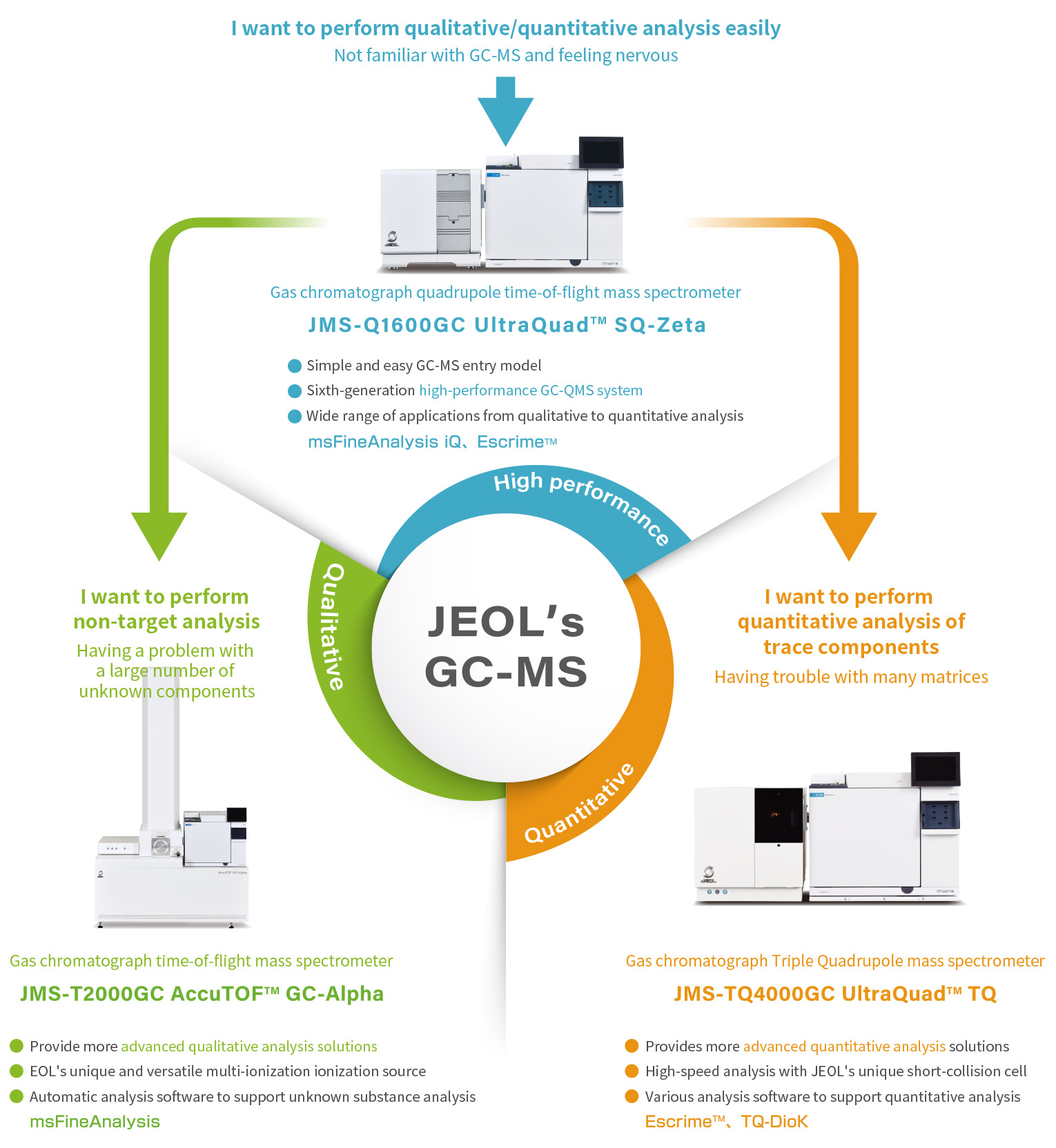 Are you a medical professional or personnel engaged in medical care?
Please be reminded that these pages are not intended to provide the general public with information about the products.
DEVELOPMENT

/


INSTALLATION CASES
Voices from our users are introduced in the form of interviews, installation cases, and development secrets. You may find some informative hints that can resolve your issue. Please do check them.
Contacts
JEOL provides a variety of support services to ensure that our customers can use our products with peace of mind.
Please feel free to contact us.