Specimen Preparation Equipment (CP)
CROSS SECTION POLISHER™ (CP) is a device to prepare a cross section of a specimen for electron microscopy. Since a cross section is prepared with an ion beam, it is possible to obtain a good quality cross section in a shorter time without individual differences, compared to other methods such as polishing, which requires experience.
Selecting functional holders makes it possible to extend its functions not only of cross section milling but also planar ion milling and ion beam sputter coating. A cooling type CP is also available for handling a thermally labile specimen.
Specimen Preparation Equipment (CP) Lineup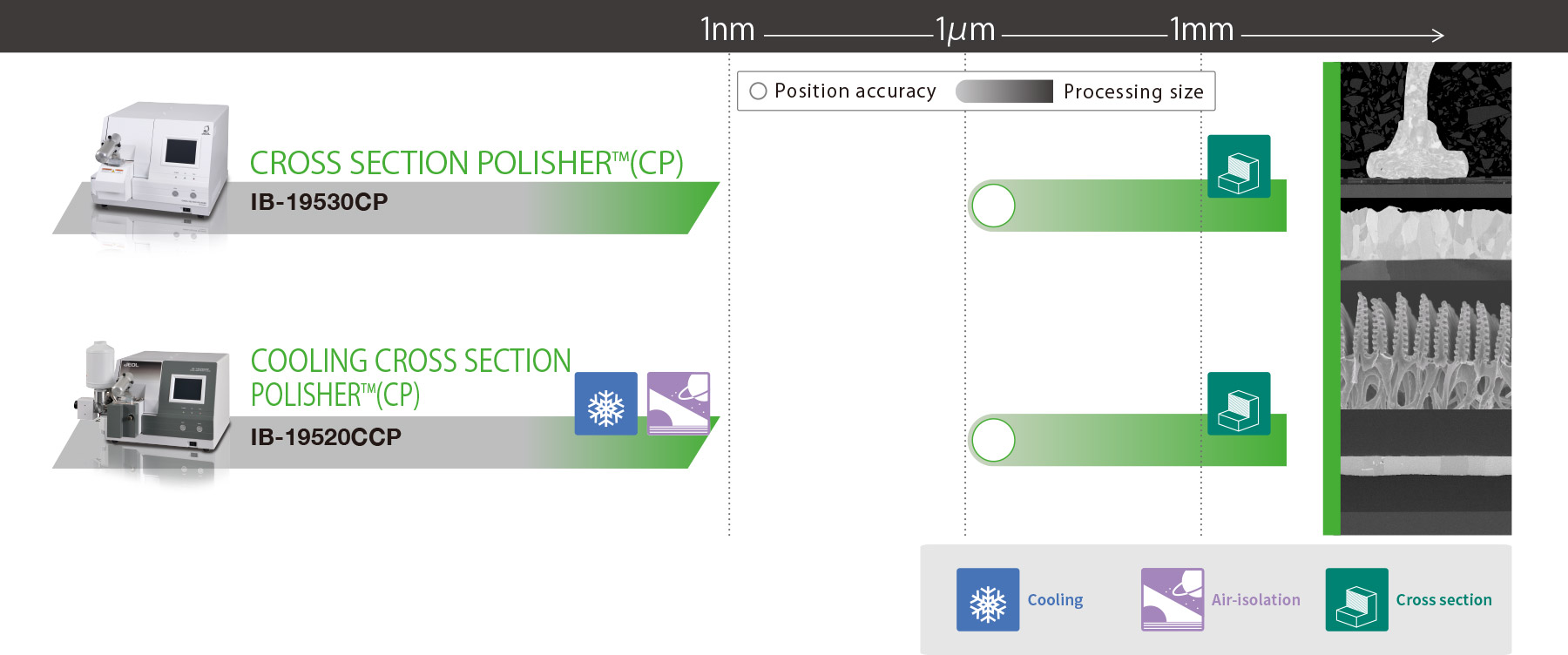 Are you a medical professional or personnel engaged in medical care?
Please be reminded that these pages are not intended to provide the general public with information about the products.
DEVELOPMENT

/


INSTALLATION CASES
Voices from our users are introduced in the form of interviews, installation cases, and development secrets. You may find some informative hints that can resolve your issue. Please do check them.
Contacts
JEOL provides a variety of support services to ensure that our customers can use our products with peace of mind.
Please feel free to contact us.