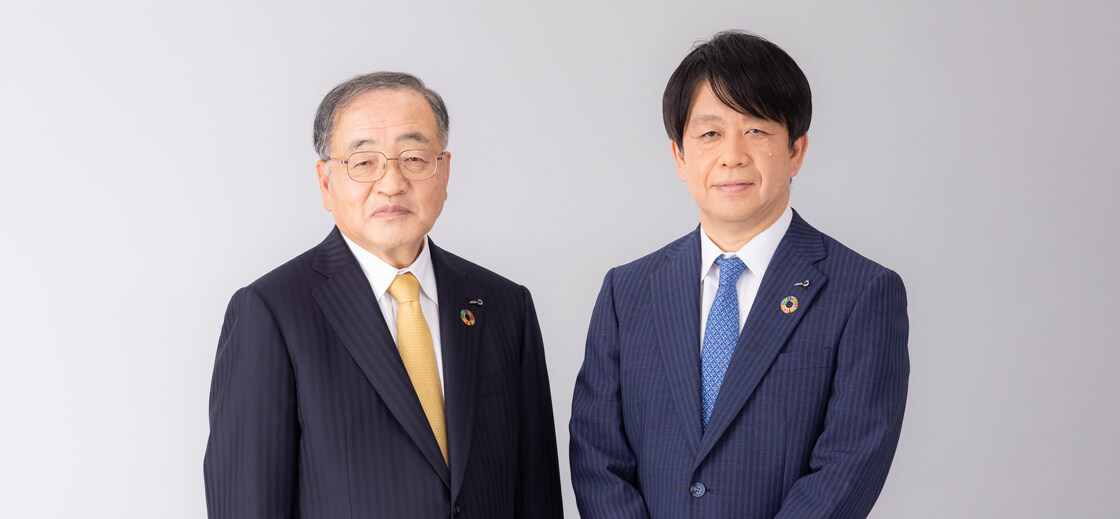 We, as JEOL, have worked hard to expand our business in electron microscopes, analytical instruments, medical equipment, and industrial equipment based on the founding principle "contributing to the progress in both Science and Human Society" on the basis of "Creativity" and "Research & Development" for more than 70 years since our founding in May 1949 as an electron microscope development company.
Ahead of other manufacturers, with the global market in mind, we established a worldwide organization to facilitate sales and service activities. This effort has borne fruit, and today our instruments are being utilized everywhere in the world, and our reputation as a genuine global company has been firmly established. We will continue to enhance our global sales and service network which can meet the times and satisfy our customers' needs with speed.
Analytical and scientific instruments are important tools that are indispensable for the development of science and technology, as well as manufacturing. Every country is now aiming to be a science and technology-oriented nation, and we recognize the significant responsibility as a technology company to contribute to it and the achievement of SDGs. We are currently implementing YOKOGUSHI strategy that takes full advantage of our strength as a company offering high-end instruments such as electron microscopes and nuclear magnetic resonance systems. We will satisfy the increasingly sophisticated and diversified needs of our customers by providing the combinations of various JEOL products and services.
On the occasion of our 70th anniversary, JEOL has announced the vision of "Evolving in the 70th Year ".
This vision is to accelerate business expansion and achieve even higher profitability through providing new products and solutions for larger markets like the semiconductor and industrial equipment markets, as well as the medical equipment market, based on our unique technologies and human networks, which we have obtained in the academia market since our establishment.
We clearly set the direction as "a niche top company supporting science and technology in the world" and will continue to push forward with our efforts. We look forward to your continued support to JEOL.