Together with Local Communities
Basic Approach to Local Communities
To realize the JEOL Group's philosophy, we believe that it is important to develop human resources who will be responsible for future science and technology. As a part of it, we are conducting science education support activities using electron microscopes to stop children from leaving science and providing assistance to young researchers.
We also consider interaction with the communities where our factory and offices are located to be an important activity. We promote activities such as Commuter Route Cleanup Drive and activities with the founding objective of "promoting environmentally conscious activities from the local community".
Contributions to Society: Science Education Support Classes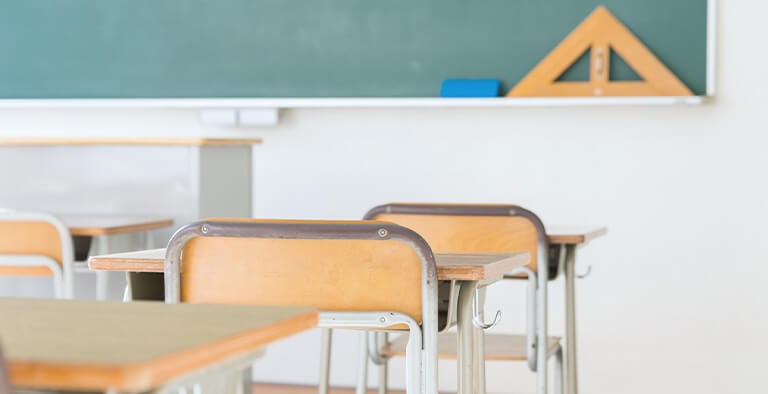 The Science Education Support Class program was started in October 2007 as part of the commemoration of the JEOL Group's 60th anniversary. Initially, science demonstrations for students took place at nearby elementary schools, but this has since grown to include teachers, and is now being conducted at a variety of sites, not just elementary schools. Through FY2020, 602 demonstrations have been performed over 369 days.
Science Education Support Class programs are mainly held in classrooms by demonstrators sent from the JEOL Group using a NeoScope™ benchtop scanning electron microscope. Students are able to observe pollen, insects, and the mechanisms of the body in detail. Students seeing electron microscope images for the first time display a lot of interest, making comments such as, "It was so interesting to see the bugs so clearly and the different pollen shapes," and "I really liked being able to see what goes on inside the human body in the microworld." By actively participating in local community events and workshops for elementary and junior high school teachers, we provide more people with the opportunity to become familiar with the microscopic world.
We continue to hope that more children, students, teachers and citizens to become more familiar with science in the future.
Contributions to Society: Support for the Kazato Research Foundation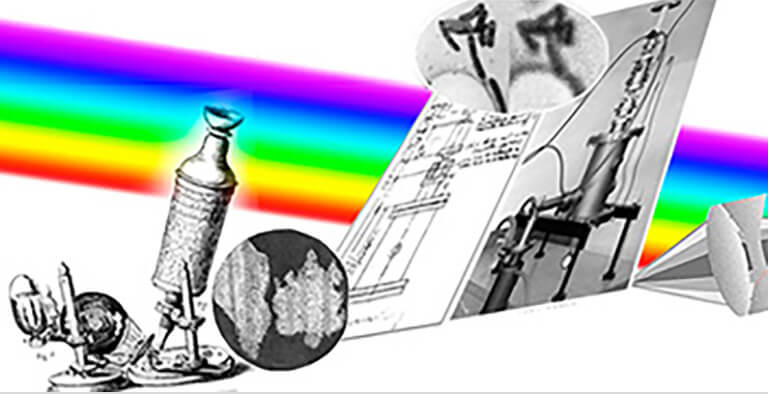 The Kazato Research Foundation was established in 1969 to commemorate the 20th anniversary of JEOL Ltd. The foundation is supported by a contribution from Kenji Kazato, the founder of JEOL Ltd. The purpose of this organization is to promote the research and development of electron microscopes and other related instruments, as well as applied research using these instruments (for medical science, biology, physics, chemistry, materials science, nanotechnology, and other disciplines). The foundation has helped many young researchers over the years, and JEOL continues to support the foundation's activities with annual donations.
Contribution to Society:MOMAT (The National Museum of Modern Art, Tokyo) Member of Support Partnership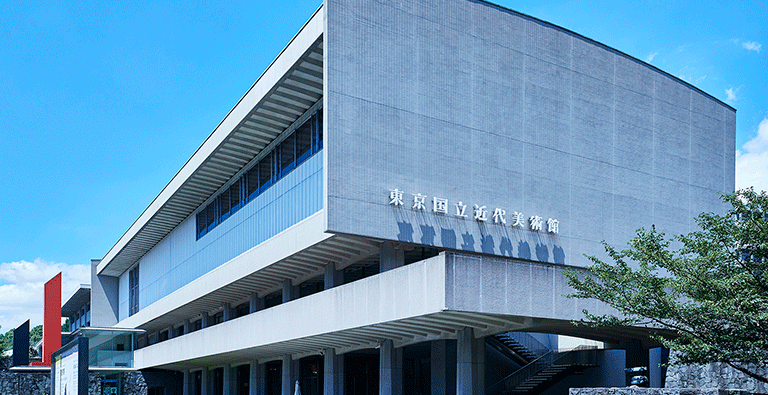 JEOL is a member of the MOMAT Corporate Partnership. This partnership is a new system to support the museum where companies and the museum are becoming "partners" to create the museum. JEOL is supportive of this idea. Through this activity, we will convey the importance of having great time with culture and art.
Local Communities:"Don't Litter Campaign"(Commuter Route Cleanup Drive)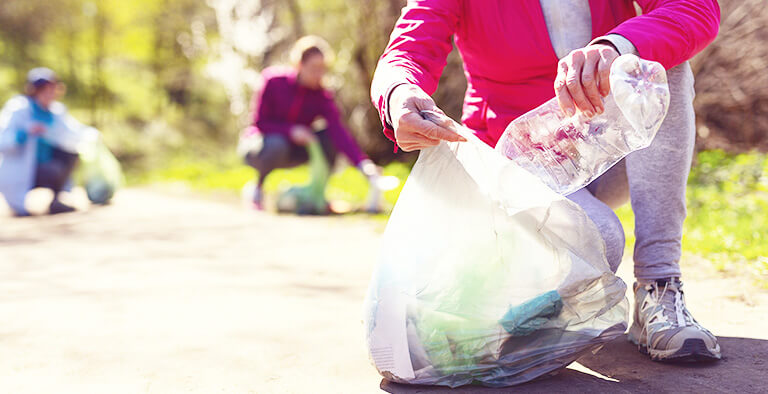 The Don't Litter campaign is a volunteer community service that JEOL employees have been performing since 1994, and it has become a regular part of our routine. About once every two months, employees take part in these cleanups during their morning commute.
Employees will continue these activities, never forgetting the original spirit and enthusiasm that prompted the start of the Don't Litter campaign.
Local Communities: Participation in the Akishima Environment Consideration Enterprise Network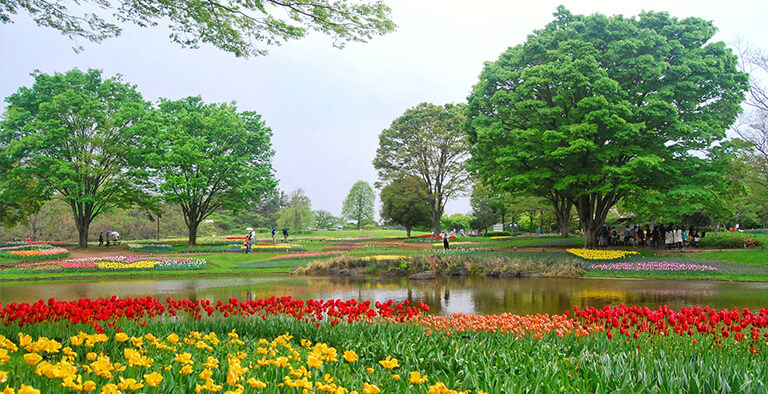 The activities of the Akishima Environment Consideration Enterprise Network started in April 2005, with 16 member organizations. By April 2021, this organization grew to include 36 member enterprises. JEOL has been involved as an executive member since the inception of this network.
During a restructuring of the organization between FY 2009 and FY 2010, JEOL chaired the network, continued in the role of vice-chair for FY 2011 and FY2012, and as executive secretary in 2020, all the while promoting environmentally friendly activities and practices in collaboration with network members.
The network's activities are low profile, and we intend to keep promoting environmentally friendly practices in local communities.