Delta Tips: Printing: How to Remove the JEOL Logo
NMDT_0035
As a default, the JEOL logo is printed whenever you print a spectrum to a printer, PDF file or clipboard. If you wish not to print the logo, follow the procedure described in this issue.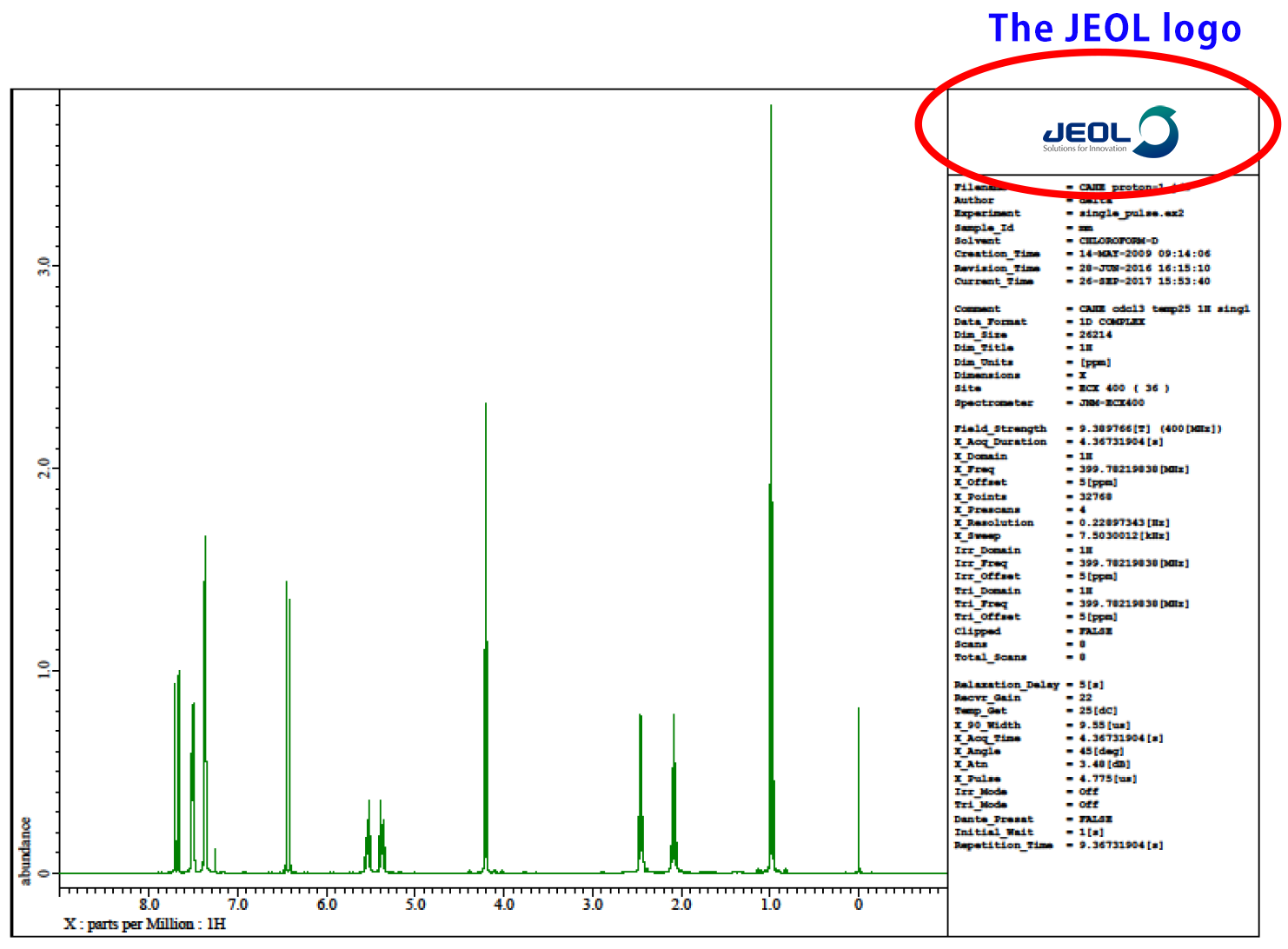 ① Select Options – Preferences in the Delta window.

② Select the Printing tab.
③ Turn off the Plot JEOL Logo option and close the Preferences window.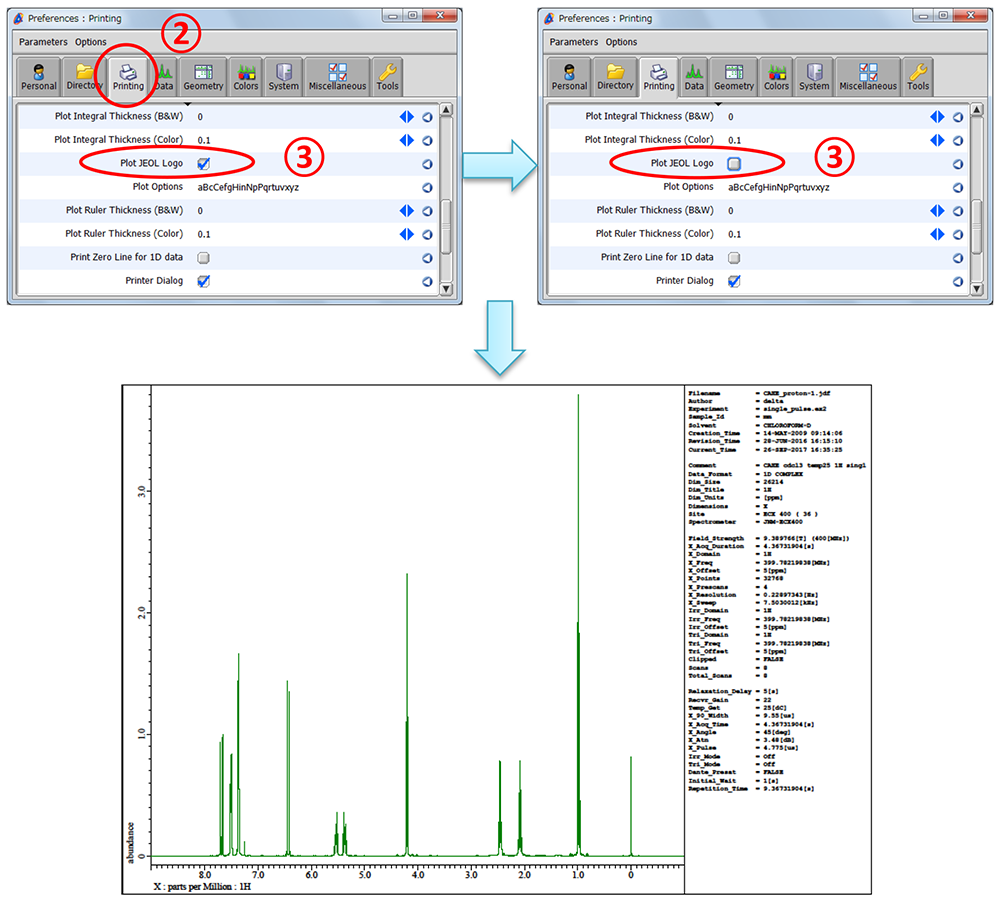 !
The modification of
Preferences
is permanent.
∗ If you wish to reset any parameter of Preferences to its default value, click the button in the red circle.

If you want to see a printed version,
please click this PDF file.


PDF 839KB
Related Products


Are you a medical professional or personnel engaged in medical care?
Please be reminded that these pages are not intended to provide the general public with information about the products.