Delta Tips: Picture-in-Picture (PIP) Function
NMDT_0024
How to hide the box indicating the range in 1D spectrum
The PIP function allows you to display a spectrum while zooming up range/signal of interest. To create a PIP box click the button in the red circle.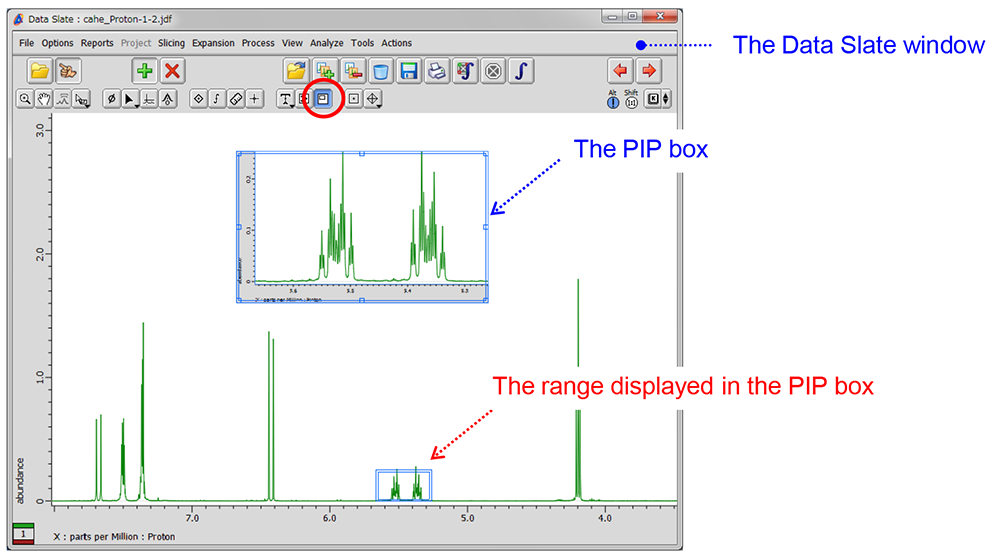 If you wish to hide the blue box indicating the range displayed in the PIP box, push and hold a right-mouse-button and unselect Options – PiP Windows. Alternatively, push the Alt and W keys simultaneously.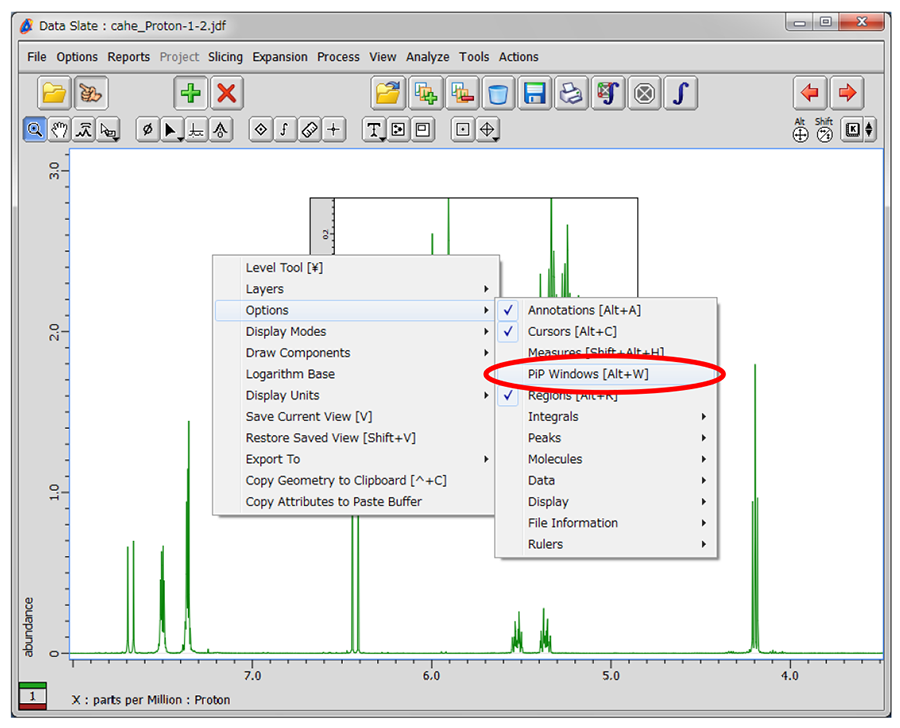 If you want to see a printed version,
please click this PDF file.


PDF 654KB
Related Products


Are you a medical professional or personnel engaged in medical care?
Please be reminded that these pages are not intended to provide the general public with information about the products.