Delta Tips: How to Customize List of Parameters to Print (Part 1)
NMDT_0012
① Select Tools – Filter Editor in the JEOL Delta window.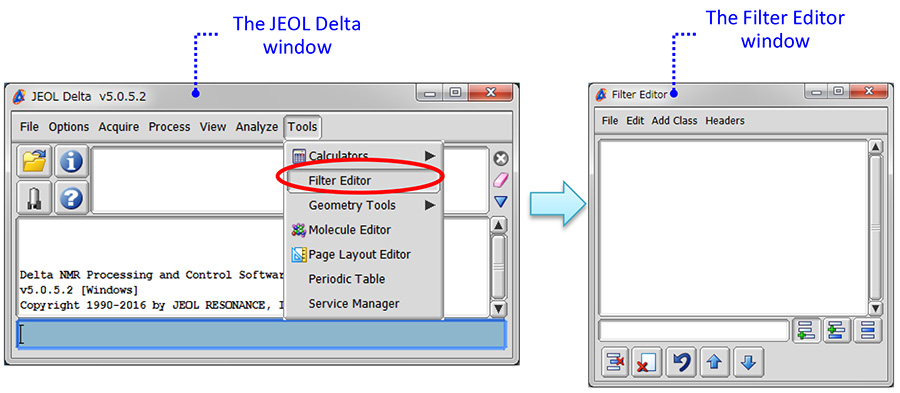 ② Select File – Open Filter – Default Print Filter in the Filter Editor window.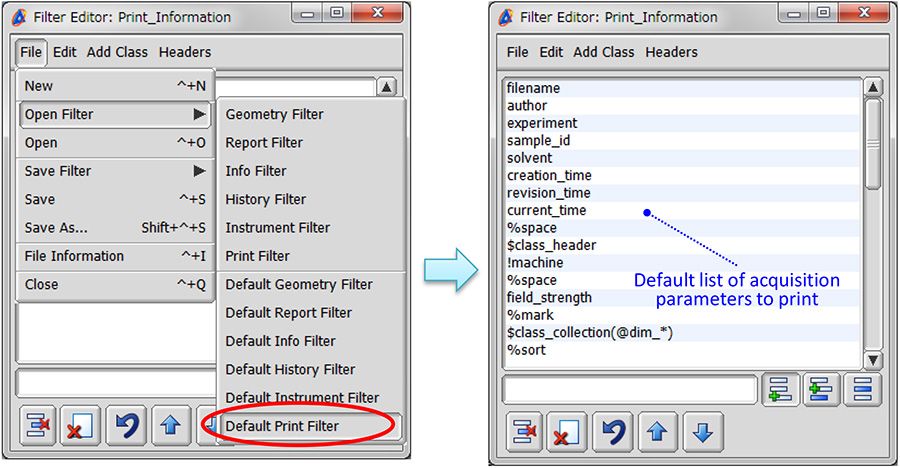 ∗ Refer to Delta Tips NMDT_0013 for the names of available acquisition parameters.
For example, let us show you how to insert 'changer slot' above 'solvent'.
③ Click the button in the red circle and ④ select 'solvent' in the list of parameters.
⑤ Type in 'changer slot' in the empty box as shown in the figure below and push the [ENTER] key.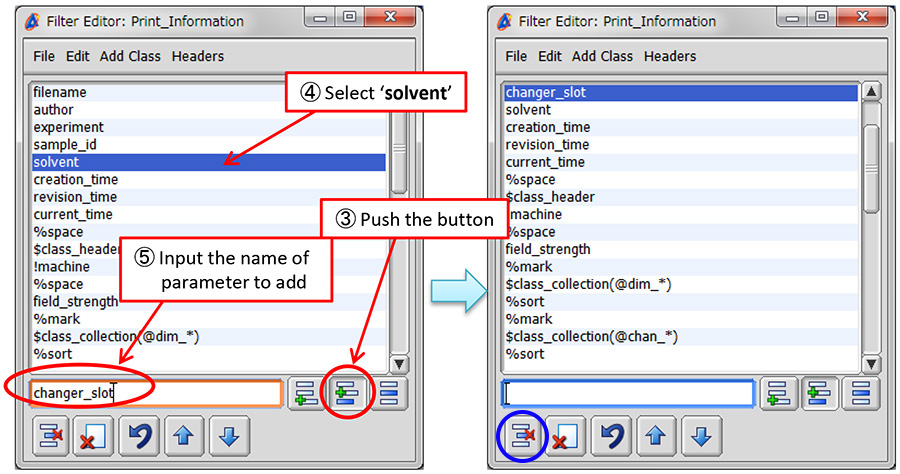 ∗ To remove a parameter, select it and click the button in the blue circle.
⑥ To save the modified list of acquisition parameters, select File – Save Filter – Print Filter.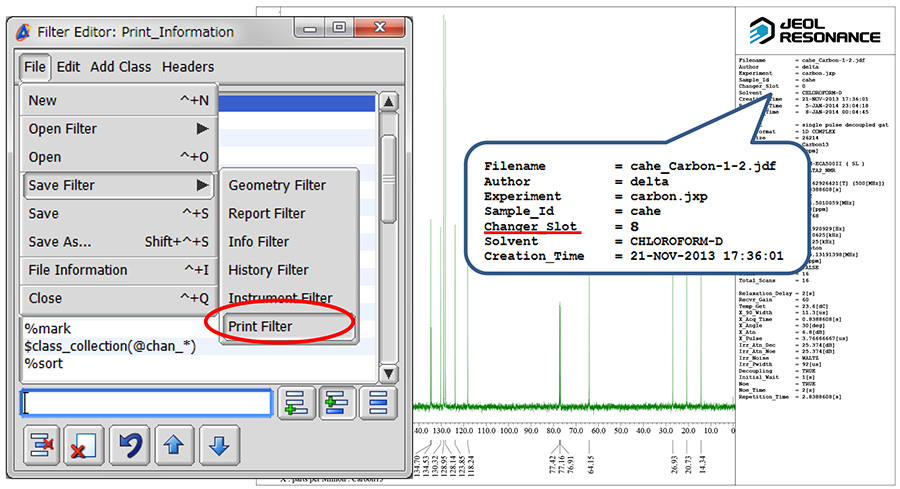 If you want to see a printed version,
please click this PDF file.


PDF 696KB
Related Products


Are you a medical professional or personnel engaged in medical care?
Please be reminded that these pages are not intended to provide the general public with information about the products.