Delta Tips: File Browser (Part 2)
NMDT_0002
How to use File Browser
1. How to preview and open folders
To preview content of a folder without opening it, click the blue triangle next to the folder name. If you wish to close the preview, click the icon again.
To open a folder, double-click the folder name.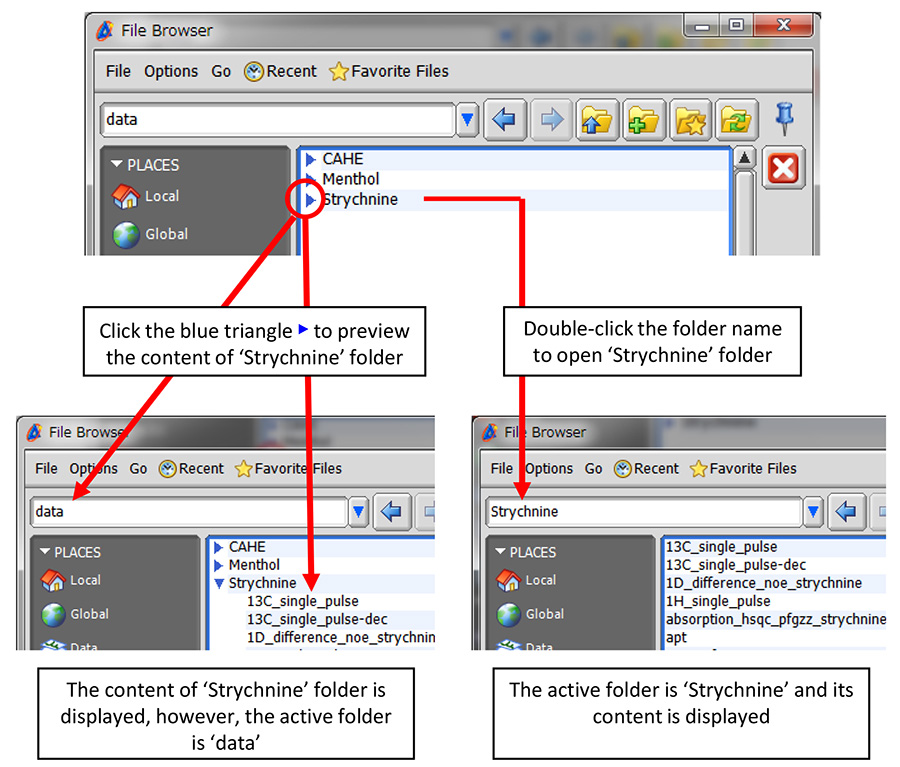 Note
: The File Browser window remembers the lastly used folder. If you close the File Browser window and re-open it, the same folder opens.
2. How to display location of current folder
Click and hold the blue triangle in the red circle in order to display the absolute path to the current folder. The path is displayed from bottom to top (see the figure below).

If you want to see a printed version,
please click this PDF file.


PDF 529KB
Related Products


Are you a medical professional or personnel engaged in medical care?
Please be reminded that these pages are not intended to provide the general public with information about the products.