Delta Tips: How to Customize Logo
NMDT_0056
In Delta software, it is possible to replace the default JEOL logo by a logo (image) of your choice. In the example below, we will demonstrate how to change the logo by using the Param Right template and the Page Layout Editor.
※ For the details on Page Layout Editor, refer to NMDT_0055 .

The default JEOL logo has been replaced by a Delta logo.
① Push the
Region
button in the
Page Layout Editor
window. Note that the cursor has changed into the
Region symbol
.
② Click the
Logo data area (Box 2)
with the cursor to activate it.
③ Select
Import
-
EMF
in the
Page Layout Editor
window. Select a logo file and push the
Open
button in the
Specify emf file
window. The selected logo has been loaded into
Box 2
.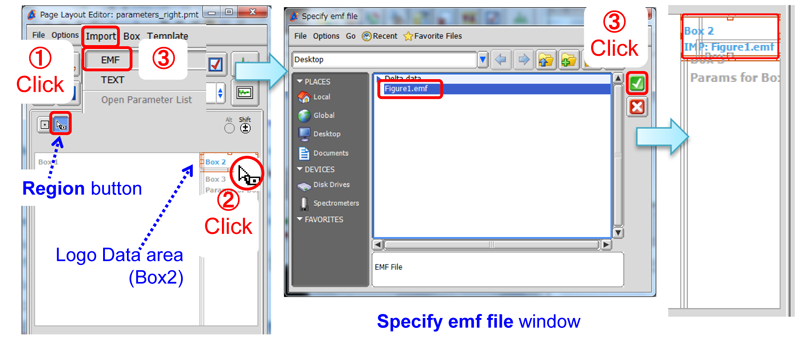 Figure1.emf file has been loaded into the Logo area.
④ Push the
Print Layout
button to print the spectrum to a printer or PDF file. Confirm that Figure1.emf is displayed in the logo area.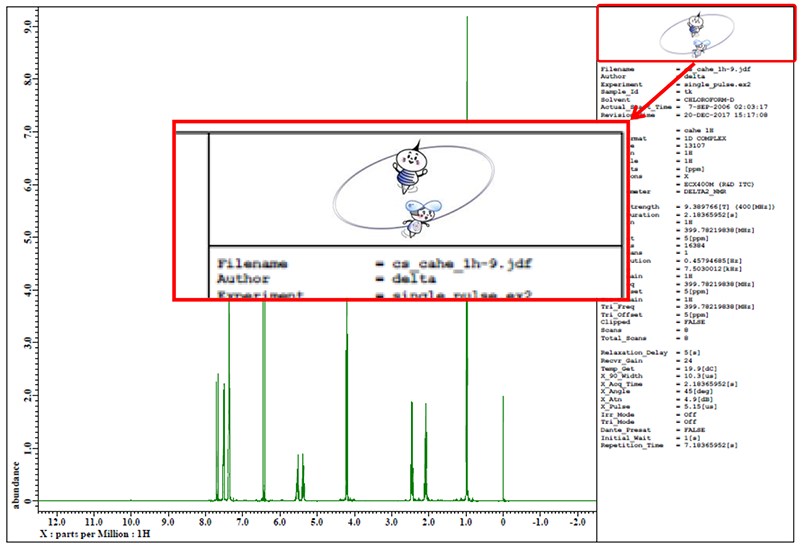 ! Logo needs to be in the EMF (Enhanced MetaFile) format. If the logo of your choice is in another format, please convert it to EMF.
※ NMDT_0035 explains how to delete the logo.
Please see the PDF file for the additional information.
Another window opens when you click.


PDF 676 KB
Related Products


Are you a medical professional or personnel engaged in medical care?
Please be reminded that these pages are not intended to provide the general public with information about the products.