Delta Tips: Additional Display Functions of 1D Processor
NMDT_0047
Delta software has various optional display functions and possibilities of customization. For example, we can hide the FID data and/or the data processing tools in the 1D Processor window. This might be useful if you wish to analyze the spectrum directly in 1D Processor. We will demonstrate how the default appearance of 1D Processor can be customized (see ① - ④), and how these functions may be activated/deactivated temporarily (see ★).

① Select
Options – Preferences
in the
Delta
window to open
Preferences
window.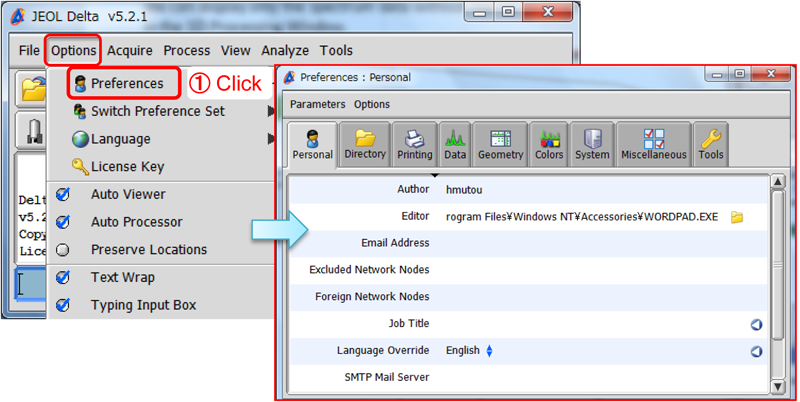 ③ Uncheck the following boxes:
Show FID, Show Tray – Options
and
Show Tray – Processing
to hide these windows/tabs in
1D Processor
.

④ Reopen the
1D Processor
window to apply the new setting.
※ Alternatively, it is also possible to instantly display/hide the FID data by selecting/unselecting Options - Show FID in the 1D Processor window.

The FID data is shown instantly.
Please see the PDF file for the additional information.
Another window opens when you click.


PDF 756 KB
Related Products


Are you a medical professional or personnel engaged in medical care?
Please be reminded that these pages are not intended to provide the general public with information about the products.