Delta Tips: Data Slate (Part 6)
NMDT_0043
How to align multiple spectra variously
Data Slate can display multiple spectra in various ways. 1D and/or 2D spectra can be aligned horizontally, vertically and in boxes.
※Refer to NMDT_0025 for the display function of multiple spectra in one Data Slate window.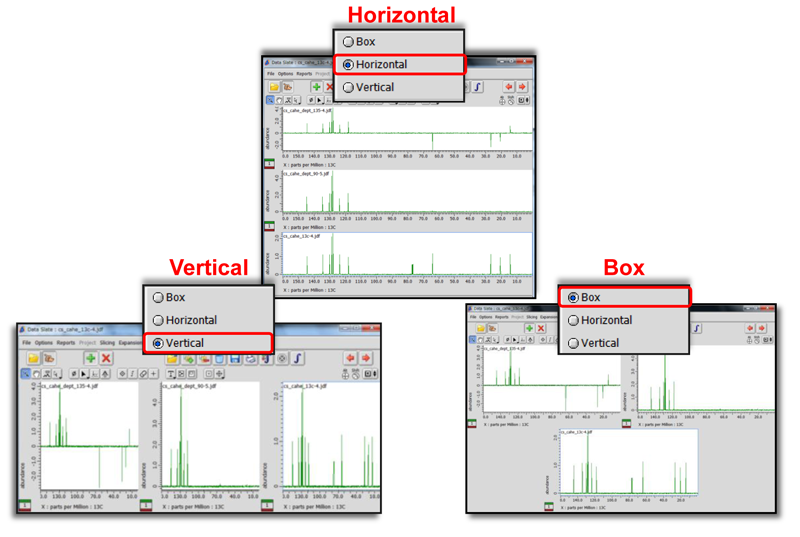 Select
Options – Box
(
Horizontal
or
Vertical
) to change the alignment of the multiple spectra.
In the example below, three spectra are displayed in the
Box
mode.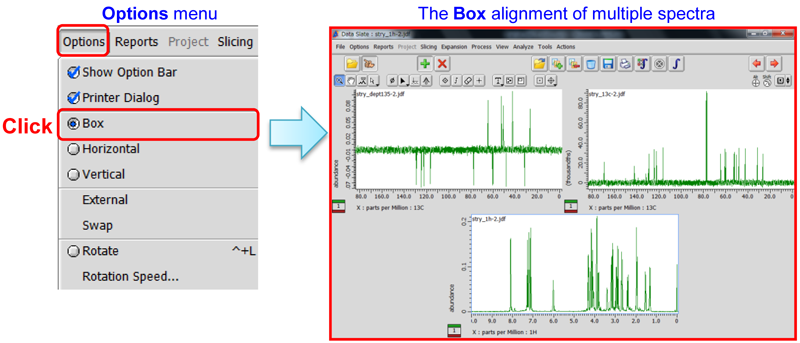 Please see the PDF file for the additional information.
Another window opens when you click.


PDF 596 KB
Related Products


Are you a medical professional or personnel engaged in medical care?
Please be reminded that these pages are not intended to provide the general public with information about the products.