Delta Tips: How to display/hide Y-axis ruler
NMDT_0041
It is possible to instantly display or hide the Y-axis ruler in the Data Slate or Processor window.
Push the Alt and Y keys to activate/deactivate the Y-axis ruler display function.

※ It is also possible to display or hide Y-ruler from the context menu as follows:
Push and hold the right mouse button to display the menu. Then select Options – Rulers – Y Ruler as shown below.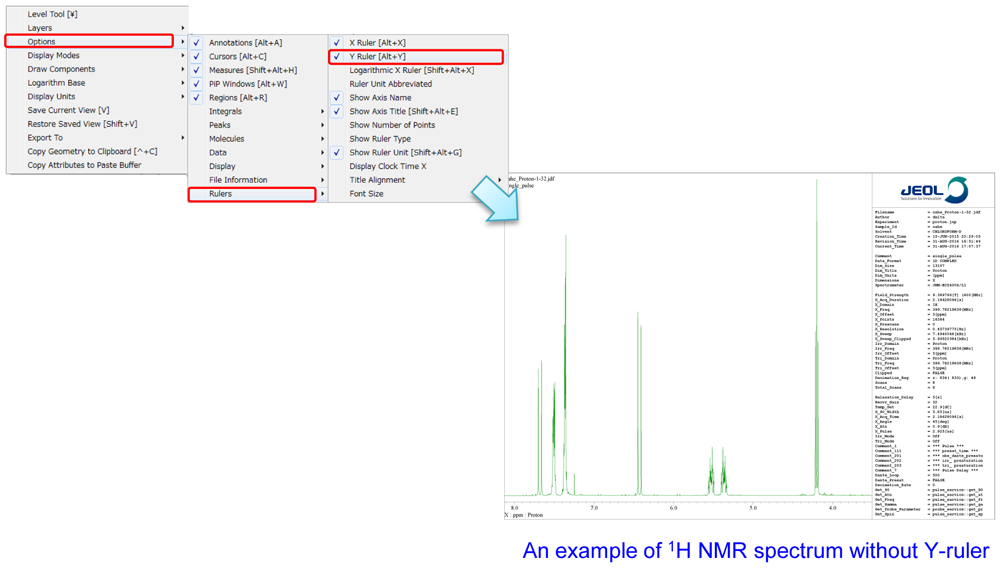 Please see the PDF file for the additional information.
Another window opens when you click.


PDF 564 KB
Related Products


Are you a medical professional or personnel engaged in medical care?
Please be reminded that these pages are not intended to provide the general public with information about the products.