Delta Tips: Picture in Picture Function (Part 2)
NMDT_0039
How to change font size in PIP window
Select Options – Preferences to open the Preferences window.
① Activate the Geometry tab.
② Set the 'PIP Font Scale' value in the range of 0.05-1. The default value is 0.5.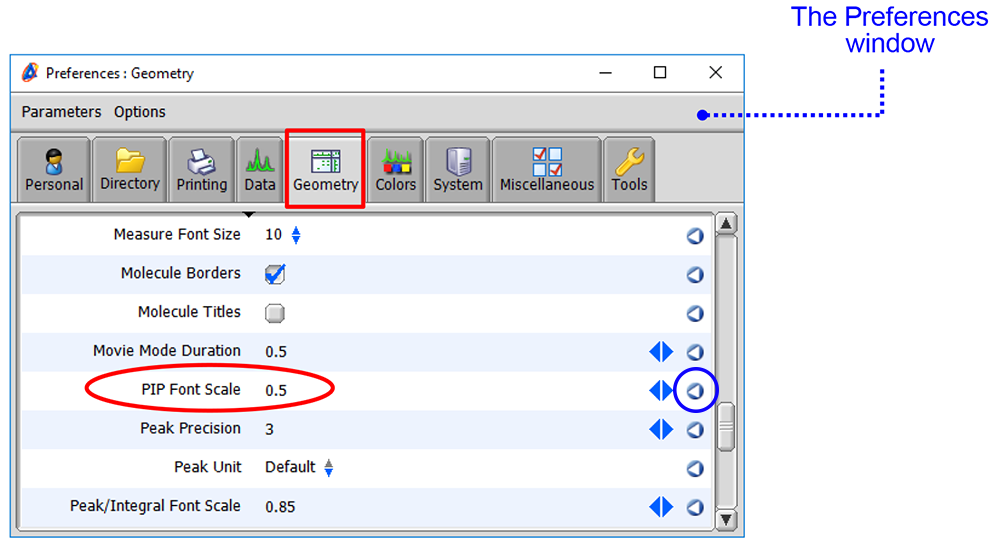 ∗ The PIP Font Scale value is relative to the font size used in the main geometry.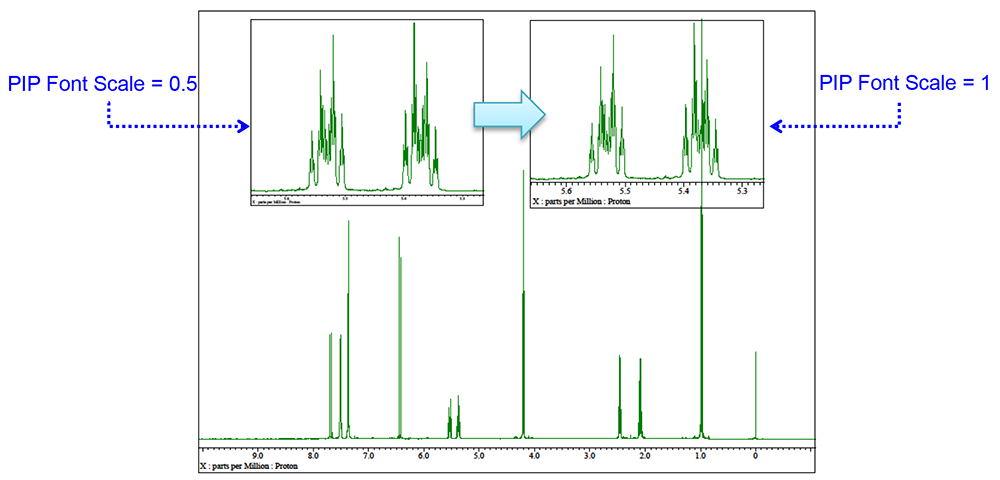 ! The procedure described above permanently modifies behaviour of Delta NMR software.
∗ To reset the PIP Font Scale value, click the button in the blue circle.
If you want to see a printed version,
please click this PDF file.


PDF 613.6KB
Related Products


Are you a medical professional or personnel engaged in medical care?
Please be reminded that these pages are not intended to provide the general public with information about the products.