Delta Tips: Printing: How to Print Integral Expansions
NMDT_0036
The method introduced in this issue of Delta Tips applies to Data Processor and Data Slate. We will use a Data Slate window to automatically print multiple integrated signals at once. It is possible to print up to nine expansions per one page as shown in the example below.
① Select Reports – Print Integral Expansion.

② Set the number of integral expansions to print per page in the Print Expand Integrals window and click the Print button. The maximum value is nine.
Note: If the Y Scaling option is selected, the intensity of each multiplet would be automatically adjusted in order to match the height of each box.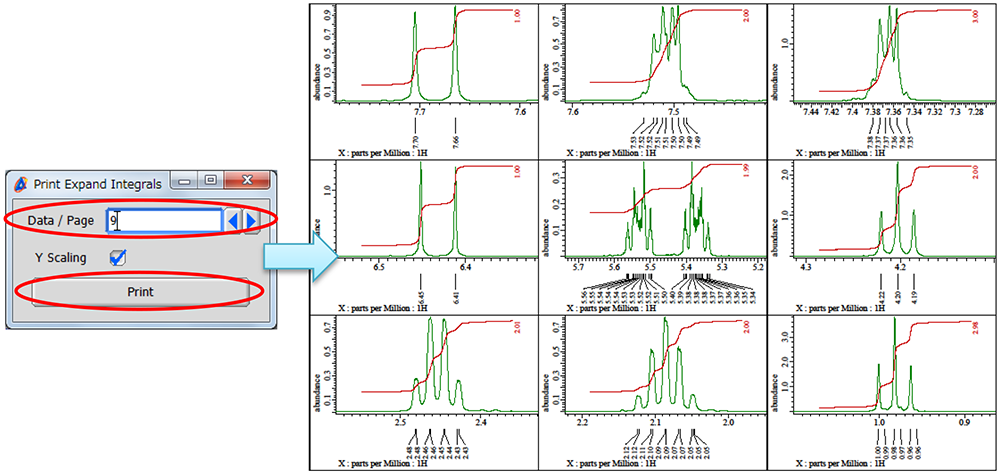 If you want to see a printed version,
please click this PDF file.


PDF 657KB
Related Products


Are you a medical professional or personnel engaged in medical care?
Please be reminded that these pages are not intended to provide the general public with information about the products.