Delta Tips: How to Customize List of Parameters to Print (Part 2)
NMDT_0013
1. How to find out exact names of acquisition parameters
Click the button in the red circle in the JEOL Delta window to open the File Information tool. Select 'All' in the Class box in order to display all parameters.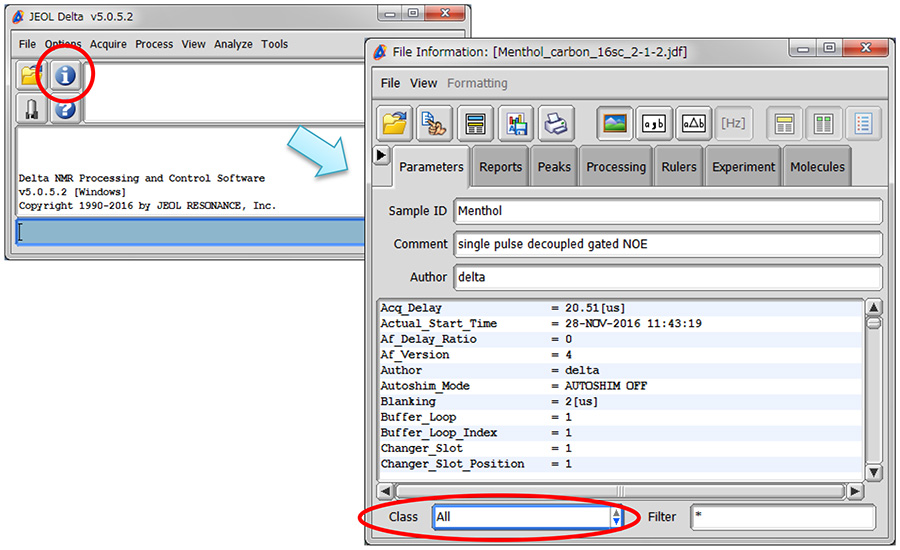 ∗ If you select
'class_shim'
in the
Class
box, the parameters related to shims are displayed. It is very useful to specify the class of parameters, because the full list of parameters is very long.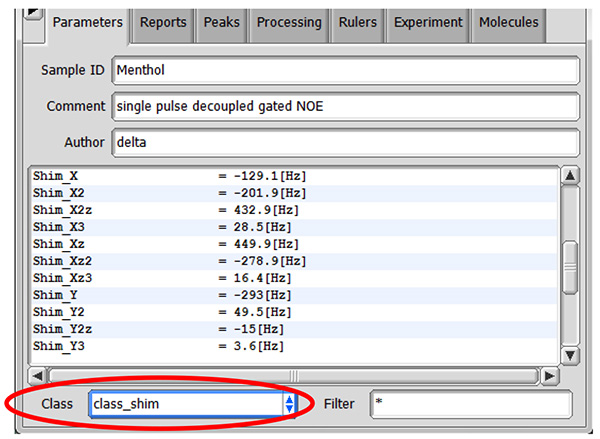 2. How to add a predefined group of parameters into Print Filter
In the example below, we will add a group of shim parameters named class_shim.
For additional information on Filter Editor and Print Filter refer to NMDT_0012.
① Select Tools – Filter Editor in the JEOL Delta window.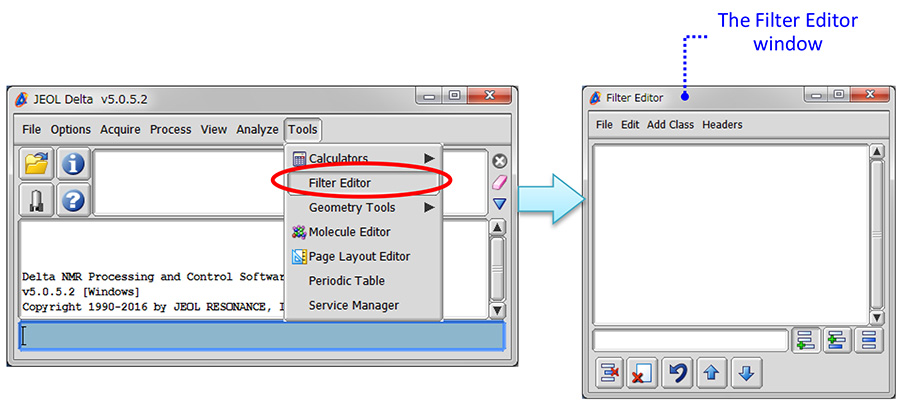 ② Select Add Class – SHIM in the Filter Editor window.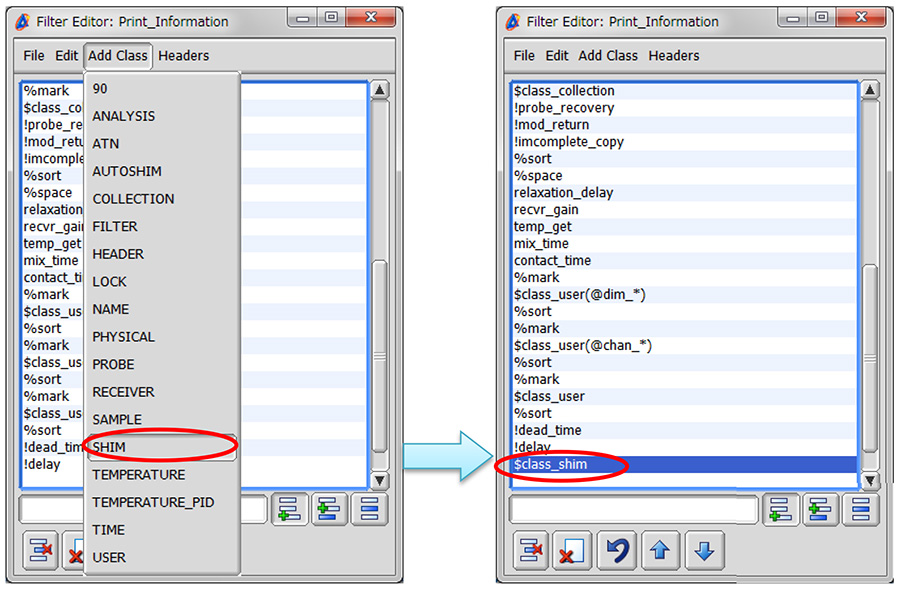 ③ To save the modified list of acquisition parameters, select File – Save Filter – Print Filter.
If you want to see a printed version,
please click this PDF file.


PDF 510KB
Related Products


Are you a medical professional or personnel engaged in medical care?
Please be reminded that these pages are not intended to provide the general public with information about the products.