Delta Tips: How to Open Periodic Table Tool
NMDT_0011
The Periodic Table Tool displays NMR related information, such as natural isotopes, natural abundance, nuclear spin number, resonance frequency and relative sensitivity.
Select Tools – Periodic Table in the JEOL Delta, Data Slate or Processor window.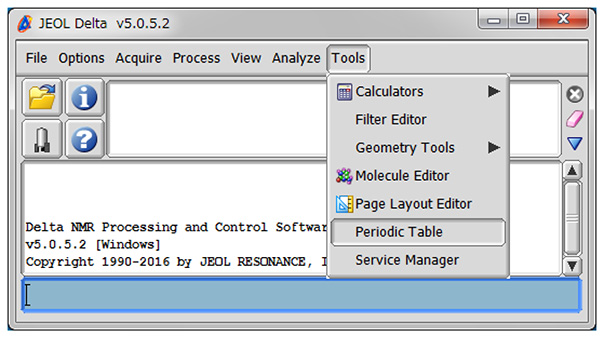 ① Input 1H resonance frequency. The default value is 100 MHz.
② Select an element.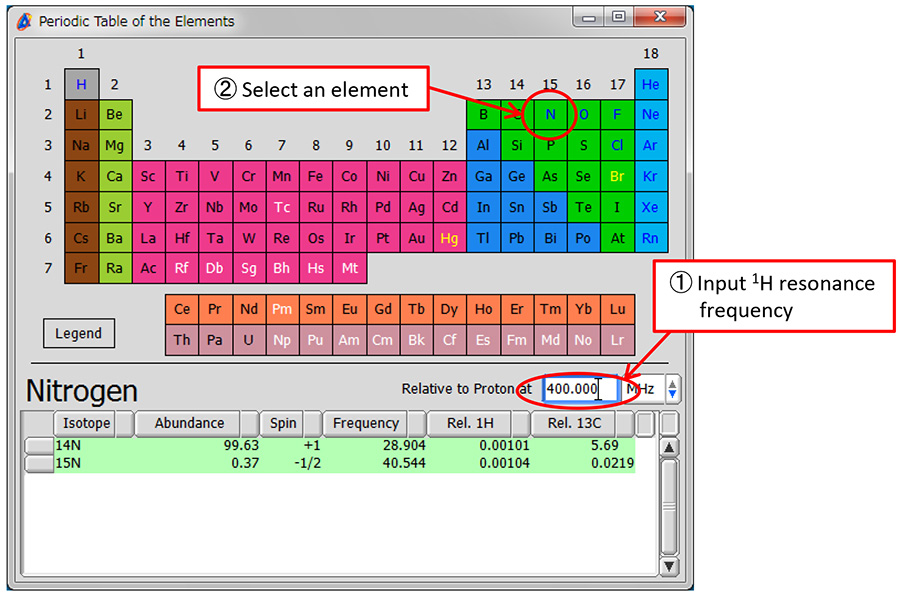 If you want to see a printed version,
please click this PDF file.


PDF 378KB
Related Products


Are you a medical professional or personnel engaged in medical care?
Please be reminded that these pages are not intended to provide the general public with information about the products.