Delta Tips: Spread Sheet (Part 1)
NMDT_0008
1. How to hide unnecessary columns
To hide a column, push the middle mouse button on the column's name. Alternatively, hold the [ALT] key and push the left-mouse-button. The hidden column is not be printed.

∗ To display the hidden column, close and reopen the
Spread Sheet
window.
2. How to use filters in the Spread Sheet window
It is possible to use various conditions to filter the data displayed in the Spread Sheet window.
Click inside an empty box in the column to edit. It turns black.
Type the condition into the

Edit Cell

input box. It is possible to use

AND

and

OR

operators.
Push the

[Enter] 

key.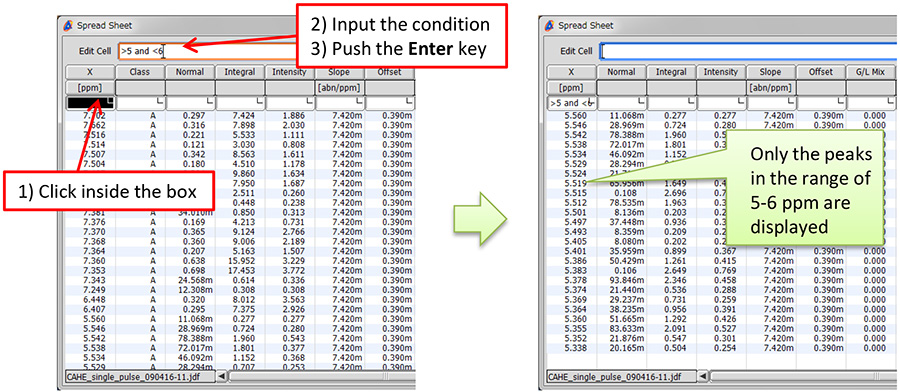 If you want to see a printed version,
please click this PDF file.


PDF 466KB
Related Products


Are you a medical professional or personnel engaged in medical care?
Please be reminded that these pages are not intended to provide the general public with information about the products.