Ultraviolet Radiation Apparatus ES-13080UV2A / ES-13090UV04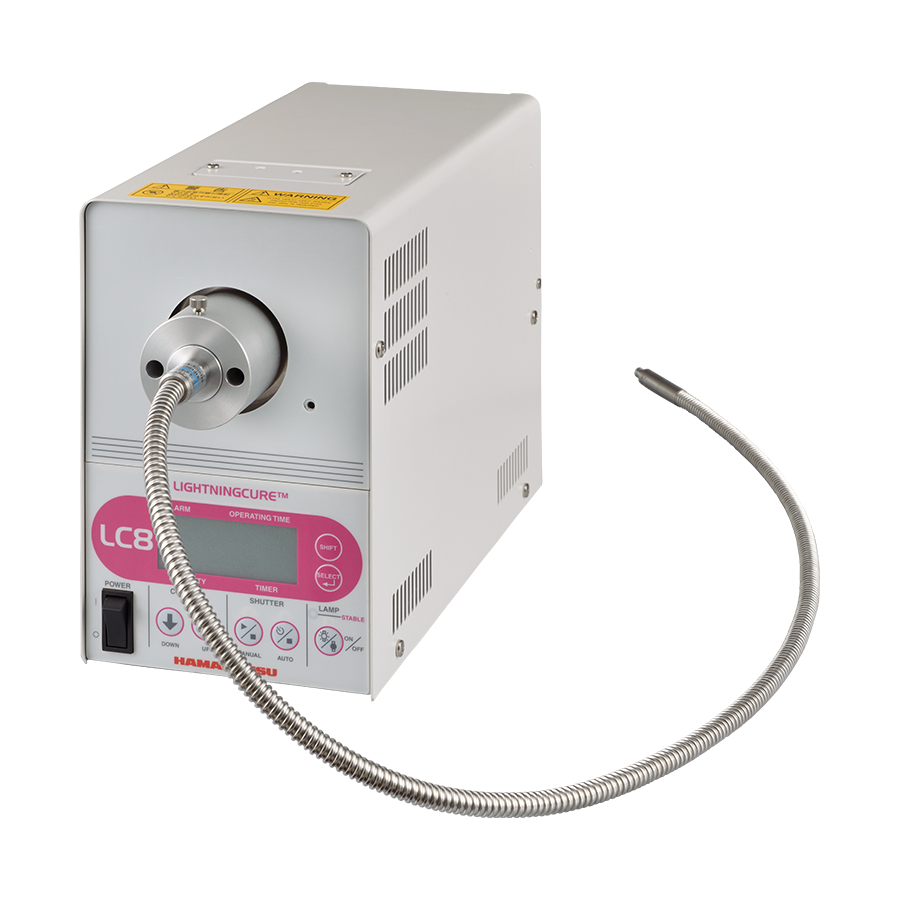 Features
The Ultraviolet Radiation Apparatus, an attachment for an ESR, has been renewed.
It is a compact device that can save a lot of space compared to conventional models. A flexible optical fiber is installed in the irradiation window at the front of the cavity, enabling direct light irradiation and measurement with good reproducibility. It can also be used in combination with various temperature controllers.
Two types of lamps (mercury-xenon lamp, xenon lamp) are available for generation of radicals from various samples. The use of a cut filter is possible, so a selection of irradiation light wavelength is possible according to the sample or purpose of evaluation. In order for precise control of the irradiation time, the unit is equipped with a function to automatically close the shutter.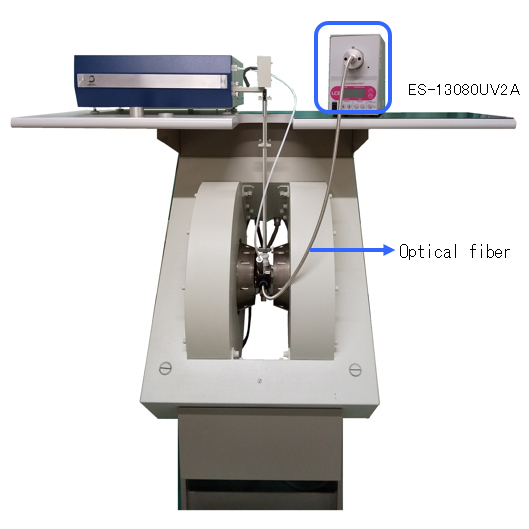 JES-X320 and ES-13080UV2A
Emission spectrum of lamp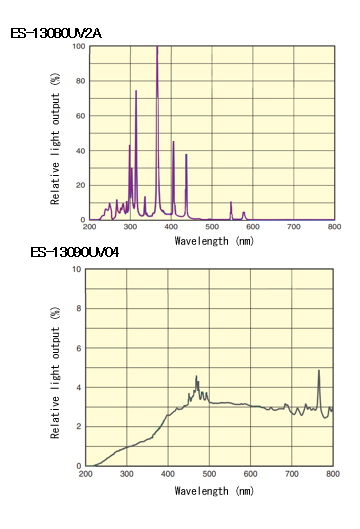 Specifications
ES-13080UV2A
ES-13090UV04
Lamp
Mercury-xenon lamp
Xenon lamp
Lamp power
Approx. 200 W
Approx. 150 W
Main emission wavelength
240 nm to 400 nm
300 nm to 800 nm
Ultraviolet radiation intensity (Typ.)
3,500 mW / cm

2

(at 365nm)
-
Dimension (WxDxH)
142 × 311 × 227 (mm)
*Protrusions not included.
Weight
Approx. 6.4 kg
Applicable cavity
ES-UCX2 / MCX1A / TM1A / ODMRC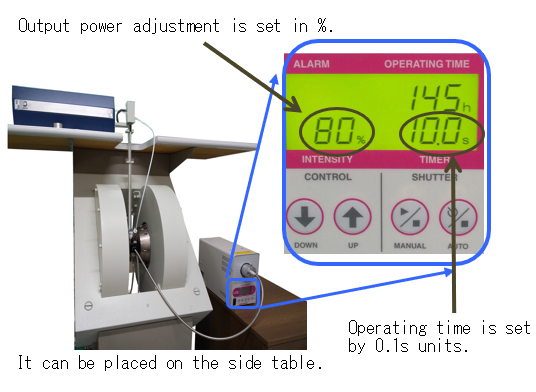 Application
Application UltravioletIrradiation
Paramagnetic vacancy of synthetic quartz glass
More Info


Are you a medical professional or personnel engaged in medical care?
Please be reminded that these pages are not intended to provide the general public with information about the products.