Time-resolved ESR system CIDEP3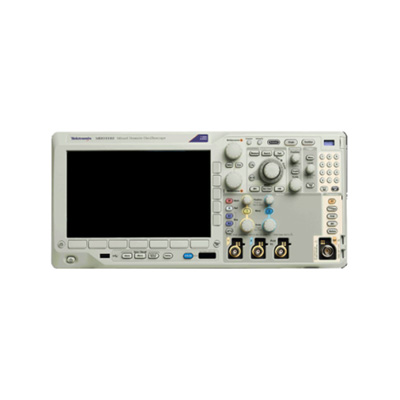 Features
Radicals generated by pulse laser photo-irradiation have a very short life, so cannot be detected by magnetic field modulation methods. Time-resolved ESR can effect a time-resolution of sub microsecond by direct detection of ESR. Identification of shortlife intermediates generated in the initial stages of chemical reactions may therefore be possible.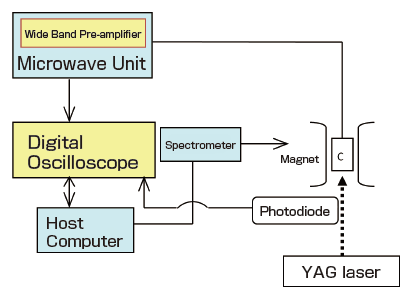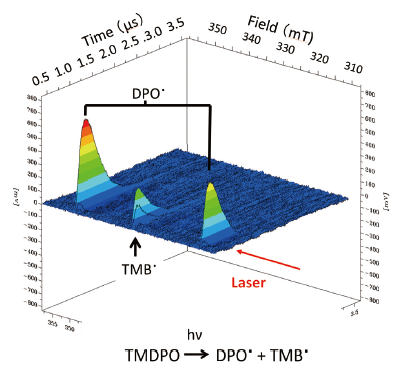 Specifications
Composition
Wide Band Pre-amplifier (ES-WBPA4)

Digital oscilloscope

Time-resolved ESR software
Other essential items : Laser and light path
More Info


Are you a medical professional or personnel engaged in medical care?
Please be reminded that these pages are not intended to provide the general public with information about the products.