Delta Tips: Annotation Function
NMDT_0054
Delta software has many functions and tools related to data processing and data presentation. In this issue, we will demonstrate the Annotation function.

① Push the
Annotation
button on the
Pointer Bar
in the Data Slate or Processor window. Note that the cursor has changed to the
Annotation
symbol
.
② Select the place where you wish to create a text box with the cursor. An empty box has been displayed on the data. Type in the text of annotation.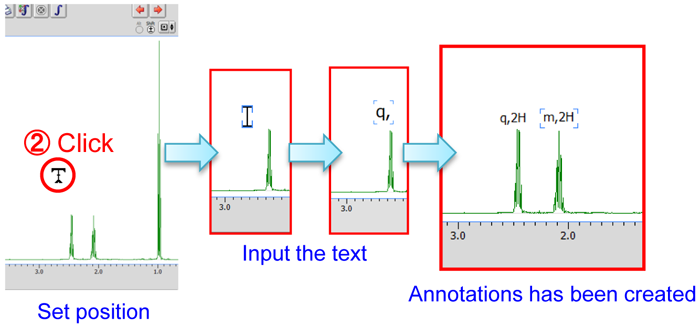 ※ You can display/hide annotations by pushing the Alt and A keys.
It is also possible to create a rectangle or arrow on the data. Push and hold the Annotation button to display the Annotation menu.
※ If you wish to create an arrow, select the Arrow mode. Note that the cursor has changed into the Arrow symbol.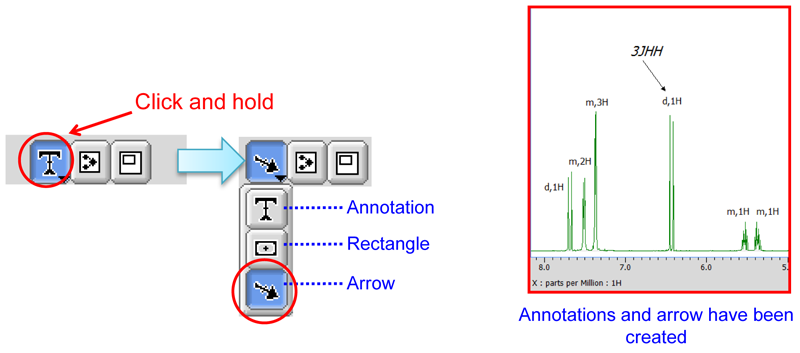 Please see the PDF file for the additional information.
Another window opens when you click.


PDF 300 KB
Related Products


Are you a medical professional or personnel engaged in medical care?
Please be reminded that these pages are not intended to provide the general public with information about the products.