Delta Tips: How to Delete Processed Data
NMDT_0052
Delta software stores processed NMR data (i.e. Fourier transformed-data) in separate files apart from FID data. It is possible to quickly delete all files containing processed data while keeping the original FID data by using a function of the File Browser window.
※ Refer to User's Manual - Data Processing User's Manual for more detail on File Browser and file version numbers.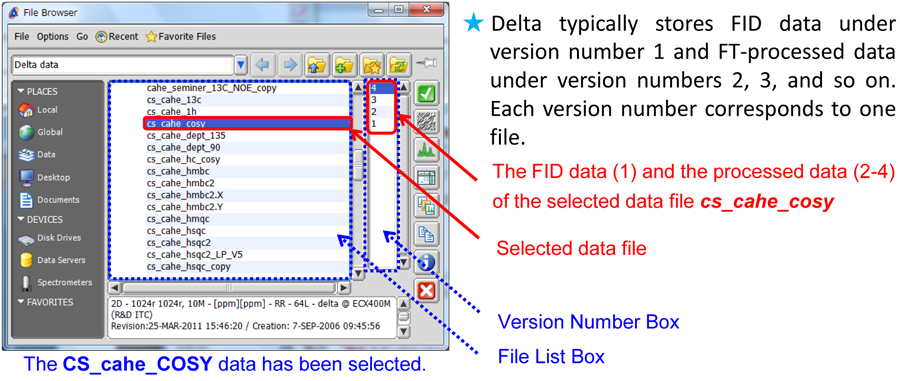 Select a data file and go to
File
–
Purge Processed Versions
in the File Browser window. Note that all files with version numbers 2-4 have been deleted.
※ The FID data (1) is still kept in the folder.
※ If you wish to delete one particular data file, select its version number in the version number box and select File – Trash File or push the Delete key.
※ If you wish to delete all processed data files in the folder, select File – Purge Processed In Directory.
Please see the PDF file for the additional information.
Another window opens when you click.


PDF 444 KB
Related Products


Are you a medical professional or personnel engaged in medical care?
Please be reminded that these pages are not intended to provide the general public with information about the products.