Delta Tips: How to Measure Full Width at Half Maximum
NMDT_0038
This issue of Delta Tips demonstrates measurement of full width at half maximum (FWHM), also known as line width at half height (LWHH), in 1D Processor.
① Select Display – Peaks – Print Peak Widths. This will add the 'print_peak_widths' command.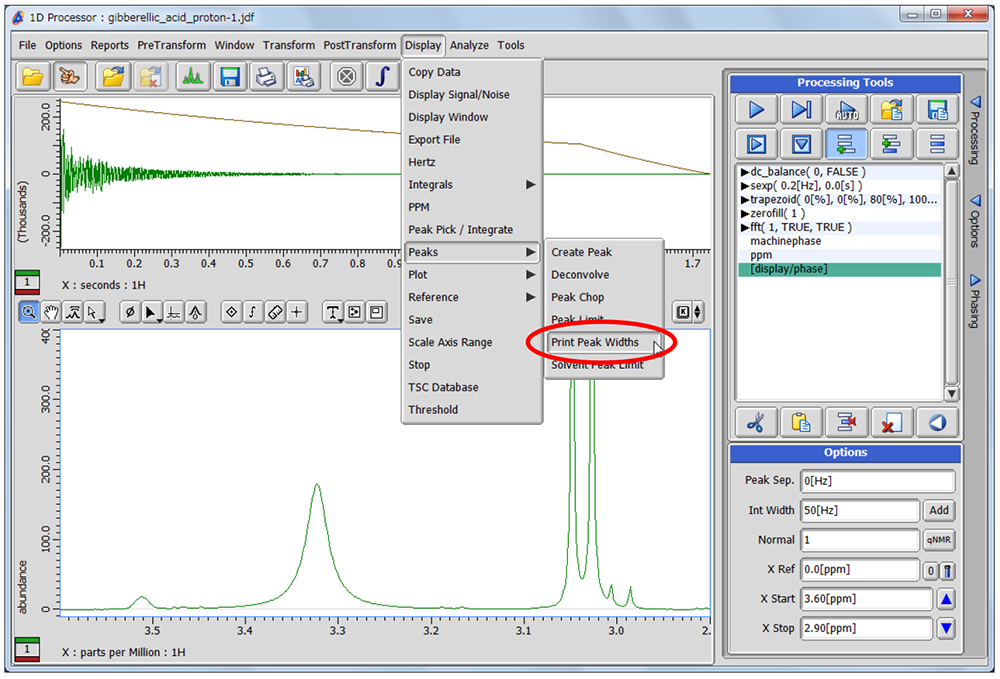 ② Click the button in the red circle and select a signal to copy its chemical shift into the clipboard.
③ Click the black triangle next to 'print_peak_widths' to reveal all the parameters.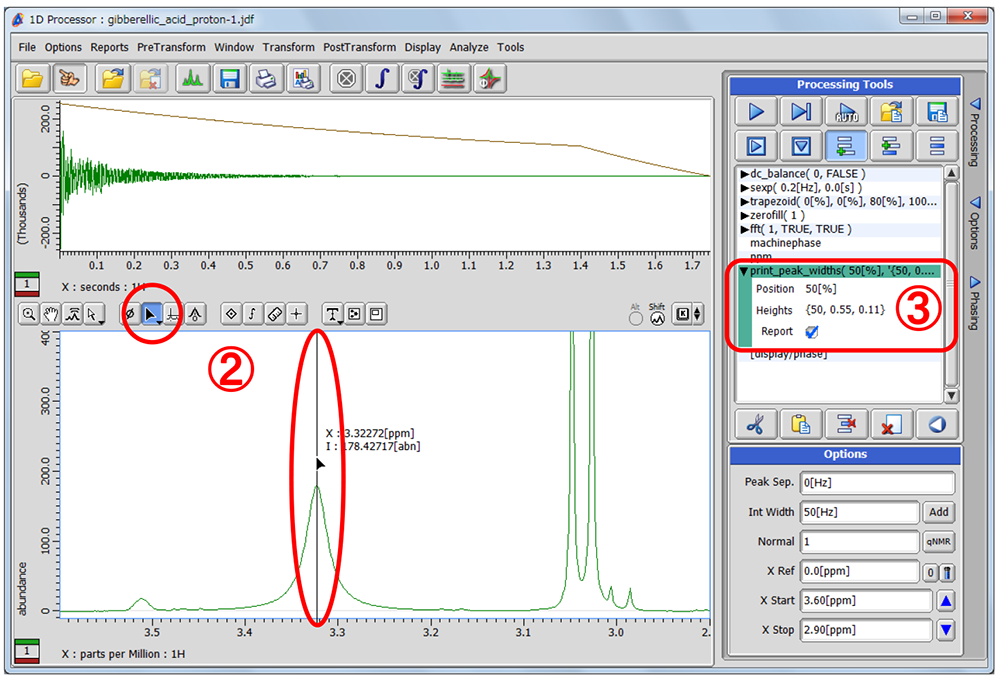 ④ Paste the value stored in the clipboard (e.g. 3.32272 ppm) into the Position input box.

⑤ Click the button in the blue circle to execute the processing list.
⑥ Find the FWHM value in the Delta window as shown the figure. It is 13.9 Hz in the example.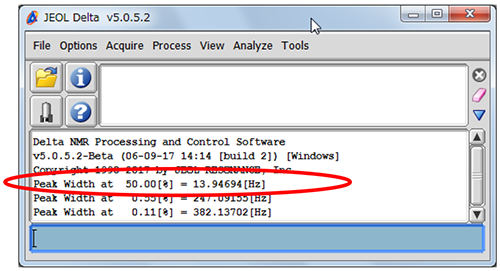 ∗ The procedure described above creates a report which can be viewed by using the
File Information Tool
.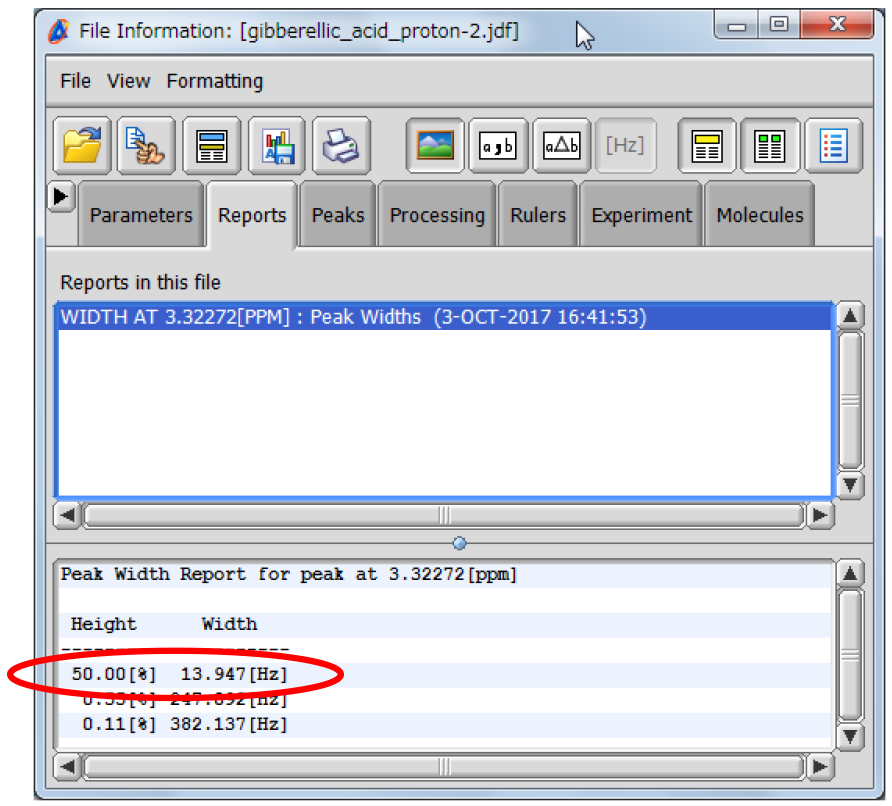 If you want to see a printed version,
please click this PDF file.


PDF 1.01MB
Related Products


Are you a medical professional or personnel engaged in medical care?
Please be reminded that these pages are not intended to provide the general public with information about the products.