Delta Tips: How to Display Chemical Shifts of All Peaks
NMDT_0030
This issue of Delta Tips relates to the display of chemical shifts. Delta NMR software may not display all chemical shifts in order to keep the screen balanced. However, if you wish to display chemical shifts of all peaks with no exemption, follow the way described below. The method applies to Data Processor and Data Slate. We will use a Data Slate window in the example.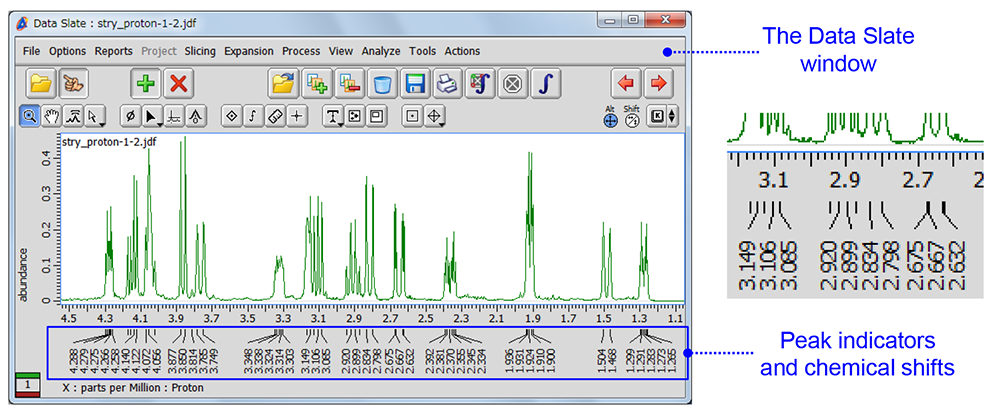 ∗ Note that some chemical shifts have not been drawn for the sake of clarity.
① Push and hold the right-mouse-button to open a pull-down menu.
② Unselect Options – Peaks – Peak Groups as shown in the figure below.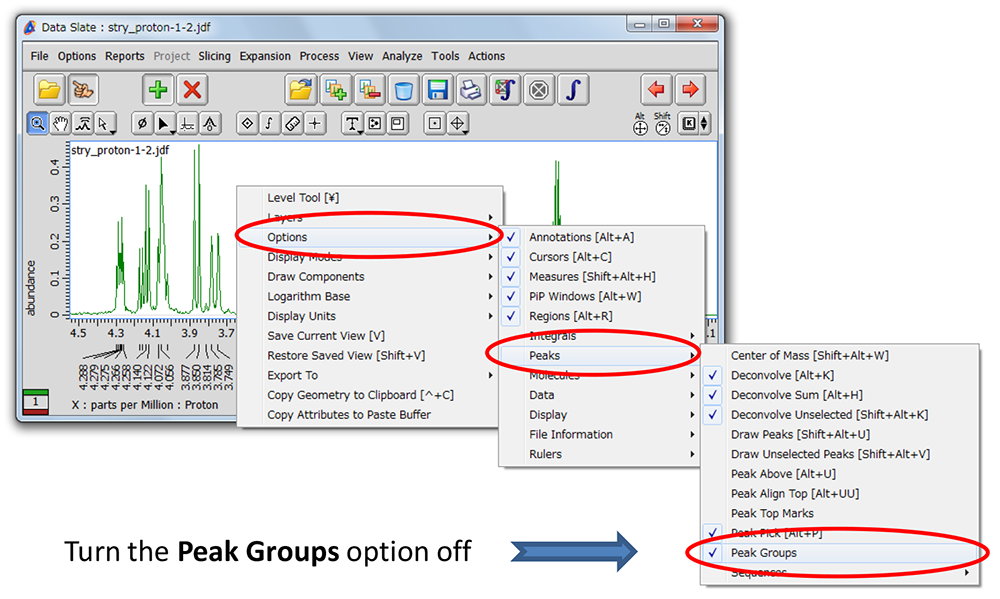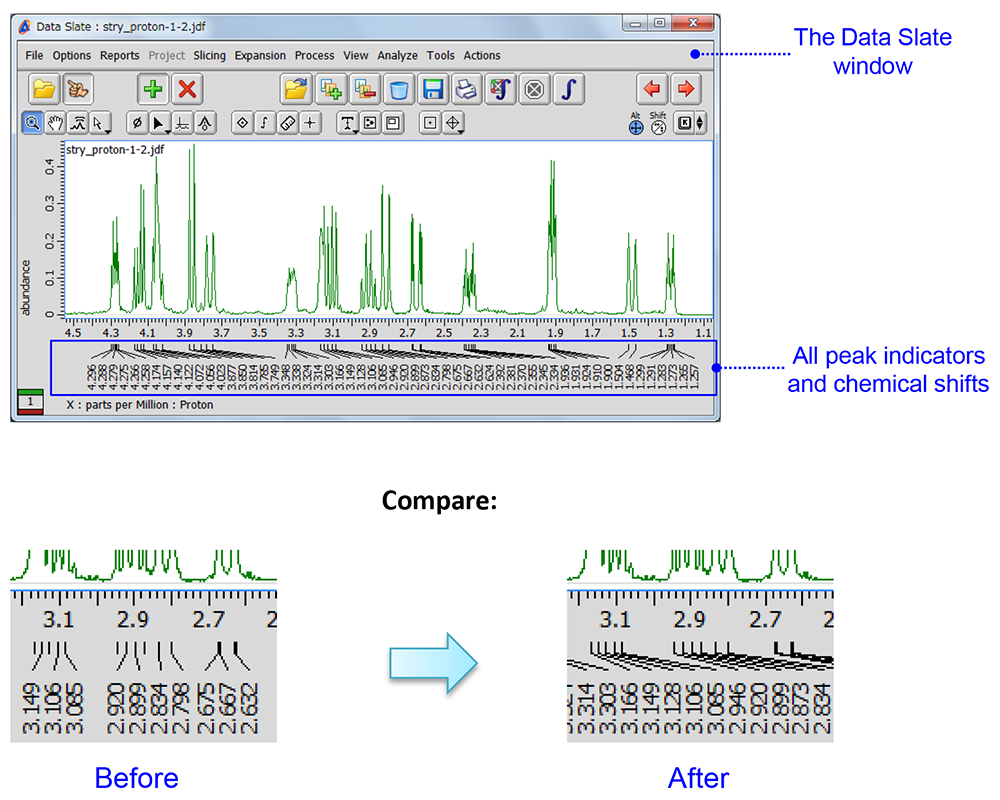 ∗ Note that all chemical shifts have been drawn, and hence the plot is more crowded.
If you want to see a printed version,
please click this PDF file.


PDF 735.4KB
Related Products


Are you a medical professional or personnel engaged in medical care?
Please be reminded that these pages are not intended to provide the general public with information about the products.