Kyushu University Institute for Materials Chemistry and Engineering (IMCE)
The Institute for Materials Chemistry and Engineering at Kyushu University is the result of a merger and reorganization of the Institute of Advanced Material Study (formerly a research institute attached to Kyushu University) and the Institute for Fundamental Research in Organic Chemistry (a joint education and research facility within Kyushu University), that began operations on April 1, 2003.
Working to strengthen the foundations of scientific research and unfold new fields of study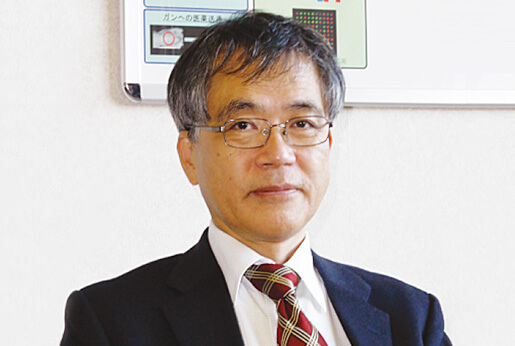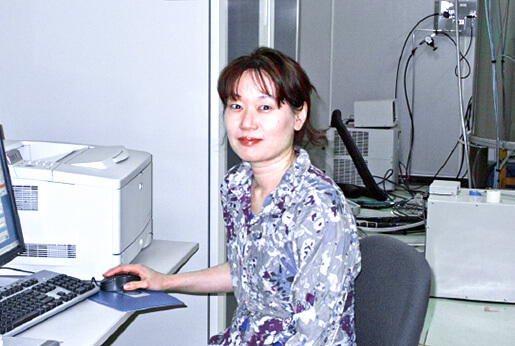 The IMCE consists of 4 divisions, including the Divisions of Advanced Device Materials, Integrated Materials, Fundamental Organic Chemistry, and Applied Molecular Chemistry. In addition to involvement in research covering many branches of chemistry and chemical systems, through cooperation with research groups in each field, IMCE promotes research related to the basic science and application of structure and functions of materials from the atomic, molecular and nanoscales up to the macro scale. The IMCE is divided among three sites in Chikushi, Hakozaki and Ito, with research activities continuing to advance day by day.
Since 2009 the IMCE has been recognized by MEXT as a Network Joint Research Center for Advanced Materials and Devices. Working in collaboration with the Hokkaido University Research Institute for Electronic Science, the Tohoku University Institute of Multidisciplinary Research for Advanced Materials, the Tokyo Institute of Technology Chemical Resources Laboratory, and the Osaka University Institute of Scientific and Industrial Research, the IMCE aims to strengthen the foundations of academic research in Japan and promote the development of new scientific study.
For details on this project, refer to the following:
Instruments from JEOL RESONANCE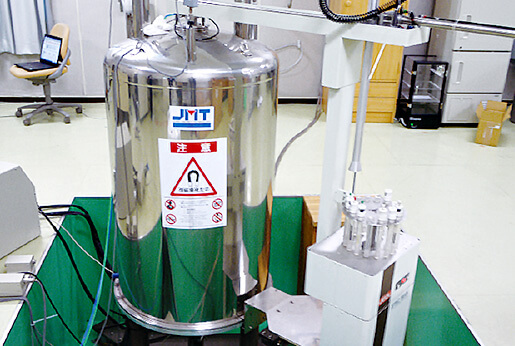 NMR instruments
JNM-ECA600

JNM-Lamda400

JNM-EX270
ESR instruments
A variety of instruments have been installed.
These instruments are basically operated on a shared-use basis.