SX-01020LVC / SX-01030LVC Low Vacuum Capsule for analyzing liquid samples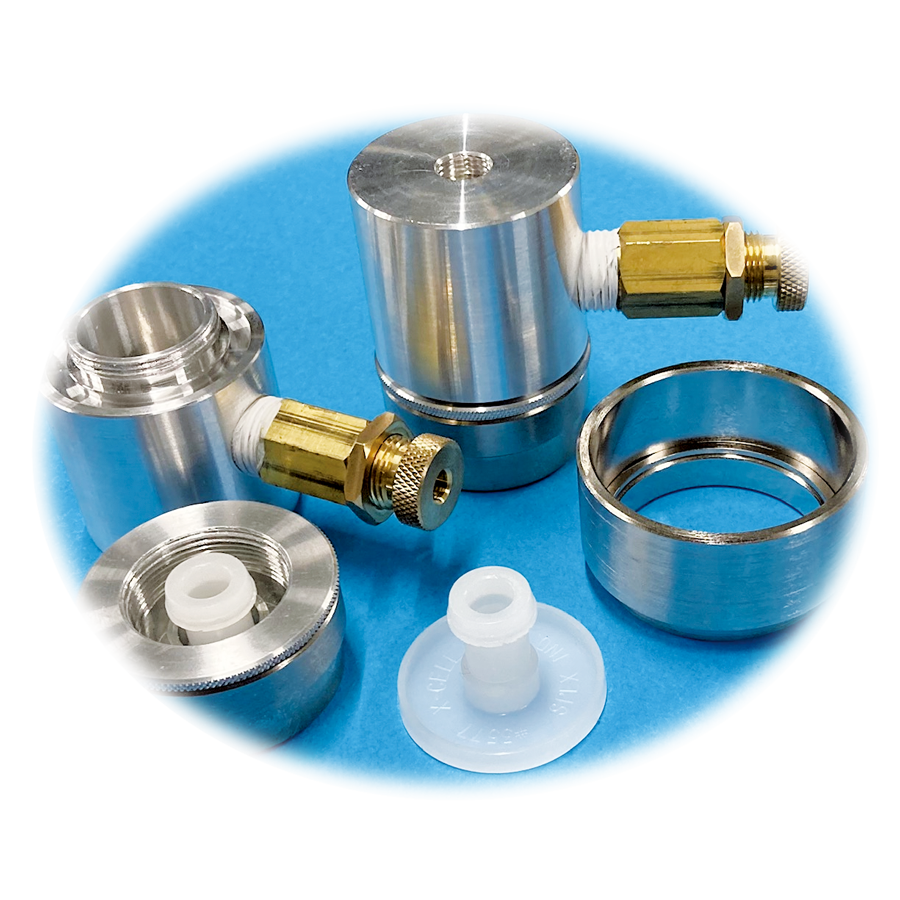 Helium-free light elements analysis is achieved in liquid!
Features
Recent serious problem of a reduced supply of helium has led to an increased demand of alternative methods for X-ray fluorescence spectrometers which perform light-elements analysis in liquid with the use of helium.
The Low Vacuum Capsule enables samples to preserve its liquid state in a sample chamber under vacuum, thus allowing for helium-free light elements analysis in liquid.
Measurement example
Mineral measurement in food: Trace volumes of Mg can be detected and quantified.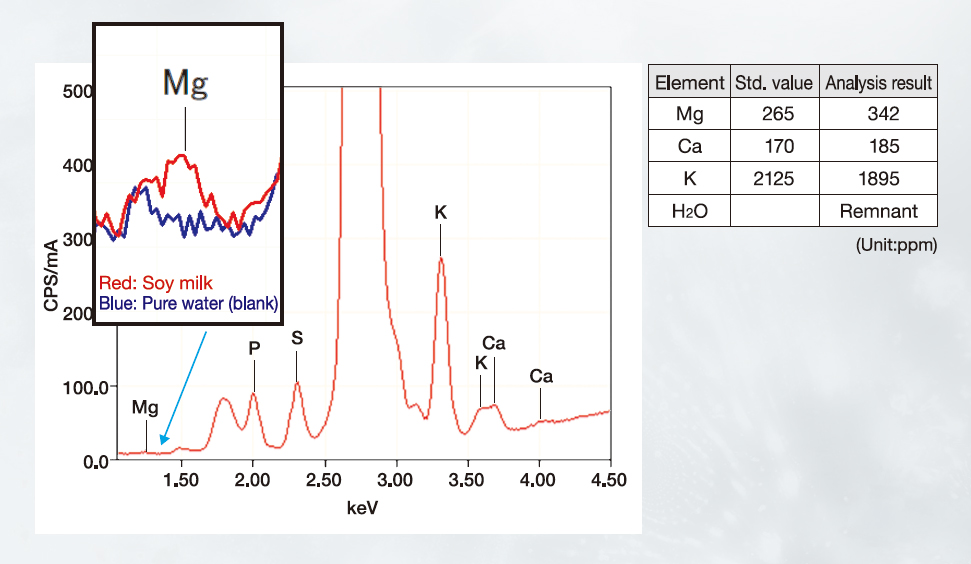 Configuration of the Low Vacuum Capsule
The Low Vacuum Capsule enables analysis of a sample in liquid while suppressing sample vaporization and maintaining the pressure which does not cause a break of the sample analyzing film, by setting the pressure of the liquid sample cup to a low vacuum.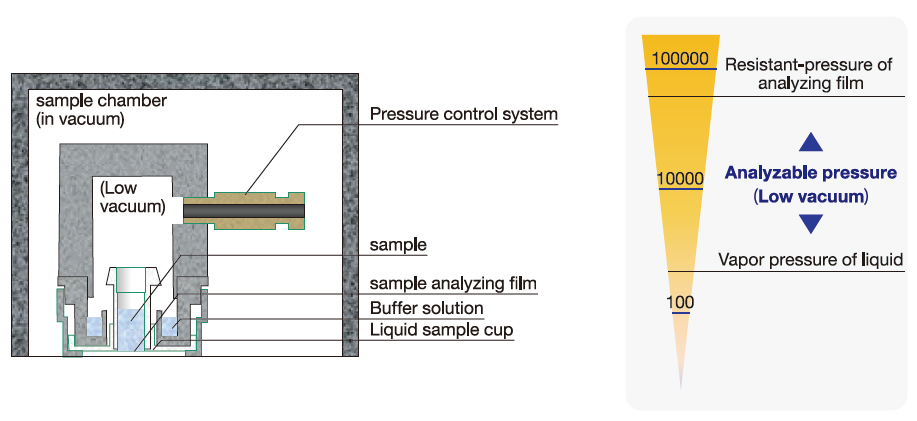 Video introducing
◆Clicking the Play button starts the video.
Specifications
Specifications
Type:
SX-01020LVC
Applicable instrument:
JSX-1000S*



* SX-03020VU (Vacuum Unit), SX-03030RP (Rotary Pump) required, and for quantitative analysis, SX-06030TFP (Thin Film FP Method Analysis Software ) required.

Detectable elements:
Na to U
Controllable pressure:
20 kPa to 100 kPa
Configurations
| | |
| --- | --- |
| Liquid sample Capsule: | 2 units |
| Single-sample Protection Cup: | 1 unit |
| Multi-sample Protection Ring: | 1 unit |
| Pressure control Cup: | 1 unit |
Consumable parts for liquid analysis (provided separately)
| | |
| --- | --- |
| Micro sample Holder: | Parts No. 783142269 |
| Prolene Film*: | Parts No. 423202511 |
| Porousness Film: | Parts No. 780190696 |
* Other films dedicated to X-ray analysis are possible
Catalogue Download
X-ray Fluorescence Spectrometer (XRF)
Related Products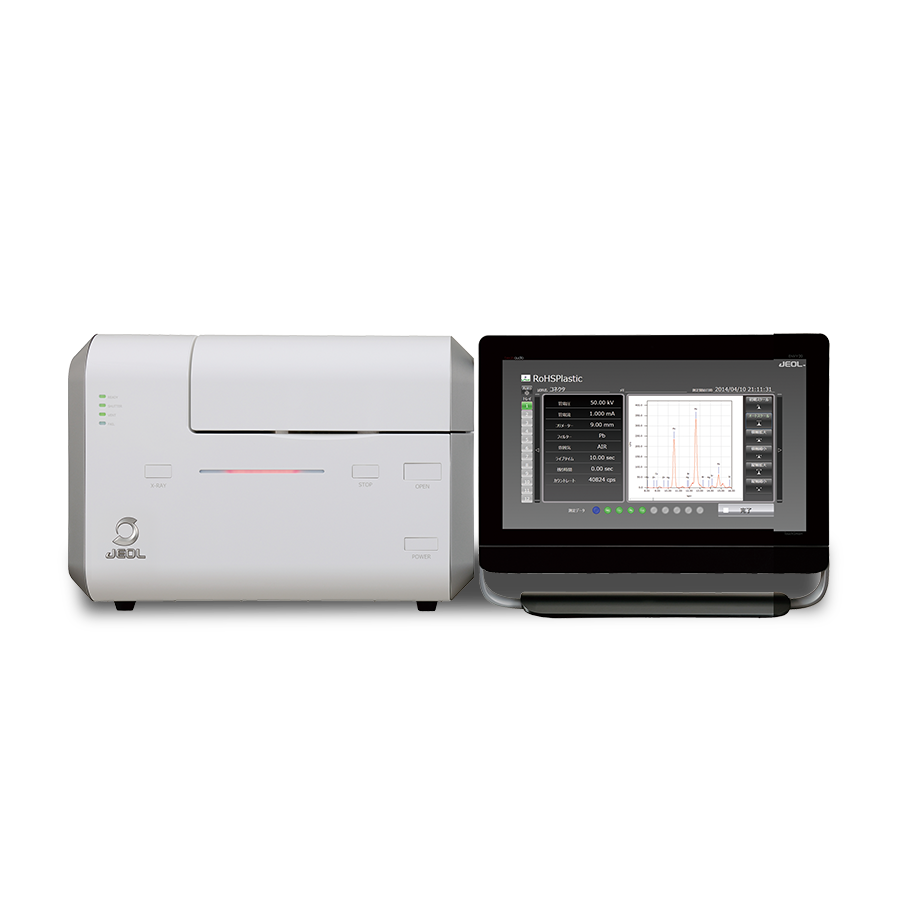 JSX-1000S X-ray fluorescence spectrometer (XRF)
The JSX-1000S is an X-ray fluorescence spectrometer that provides quick, easy elemental analysis using touch screen operation. It is equipped with functions for conventional qualitative and quantitative analysis (FP method, calibration curve method), as well as screening for RoHS elements. With a variety of both hardware and software options available, it is customizable to cover a wide range of analysis needs.


Are you a medical professional or personnel engaged in medical care?
Please be reminded that these pages are not intended to provide the general public with information about the products.