Cryogen Reclamation System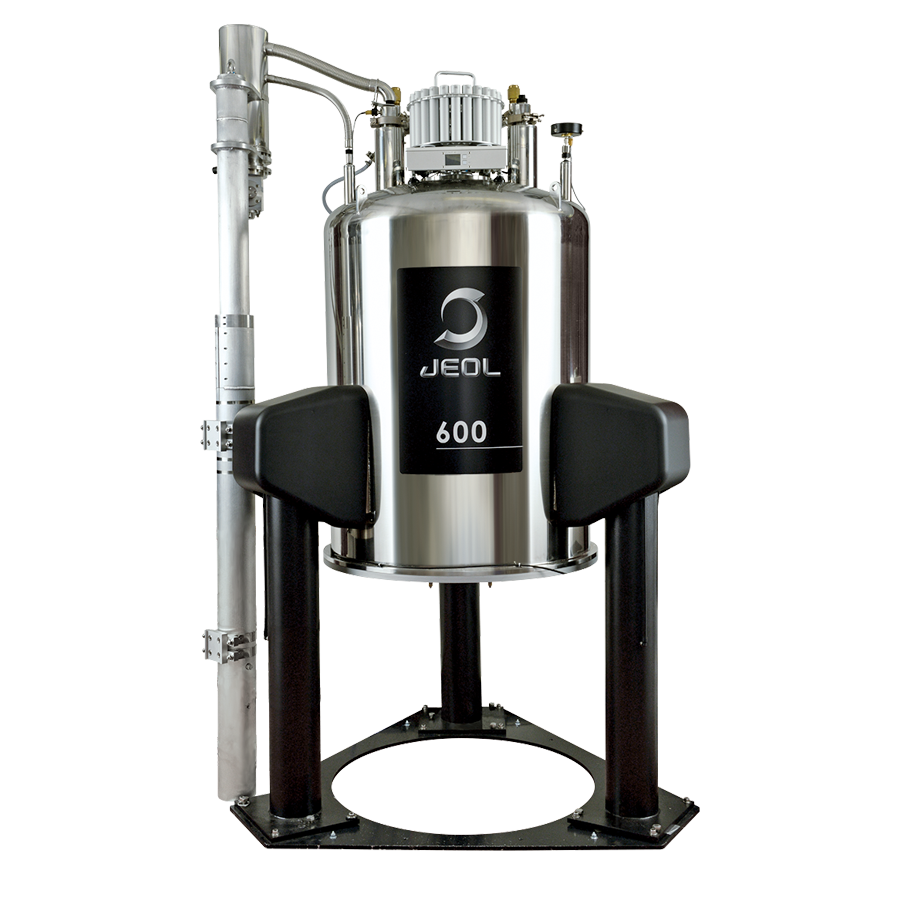 JEOL's new Cryogen Reclamation System offers a convenient, reliable and highly effective solution to managing and maintaining your NMR instrument's cryogen levels.
Features
Substantially reduces the evaporation of liquid helium and liquid nitrogen from the superconducting magnet (SCM)

Significantly reduces the frequency and costs of cryogen refills

Maximizes NMR instrument uptime, reduces the risk of shutdown due to cryogen supply issues

Lightweight, space-saving design

Low vibration of the System ensures excellent data quality and low artefact levels

Can be retrofitted to existing JEOL NMR instruments with the SCM maintained "at field"
Performance of Cryogen Reclamation System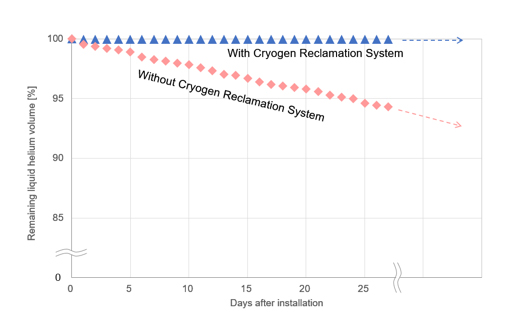 Fig.1 Comparison of the remaining liquid helium transitions
(An example when a JEOL magnet is used)
With the Cryogen Reclamation System, there is almost no change in the amount of liquid helium remaining after a number of days.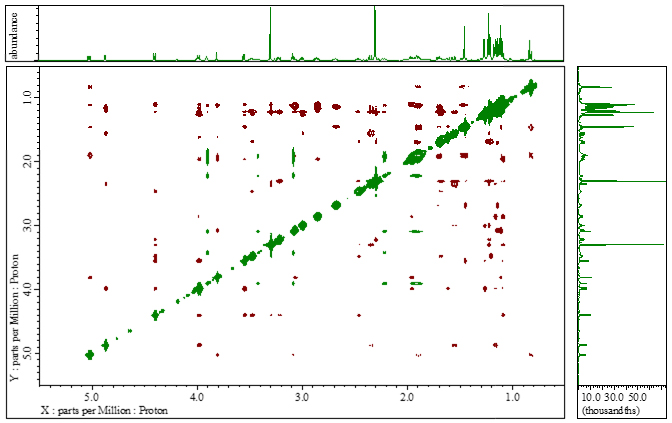 Fig. 2 2D NOESY spectrum obtained on JEOL instrument fitted with Cryogen Reclamation System.
The high stability and low vibration of the System ensures excellent data quality and low artefact (e.g. t1-noise) levels, even with demanding multidimensional NMR applications.
Specifications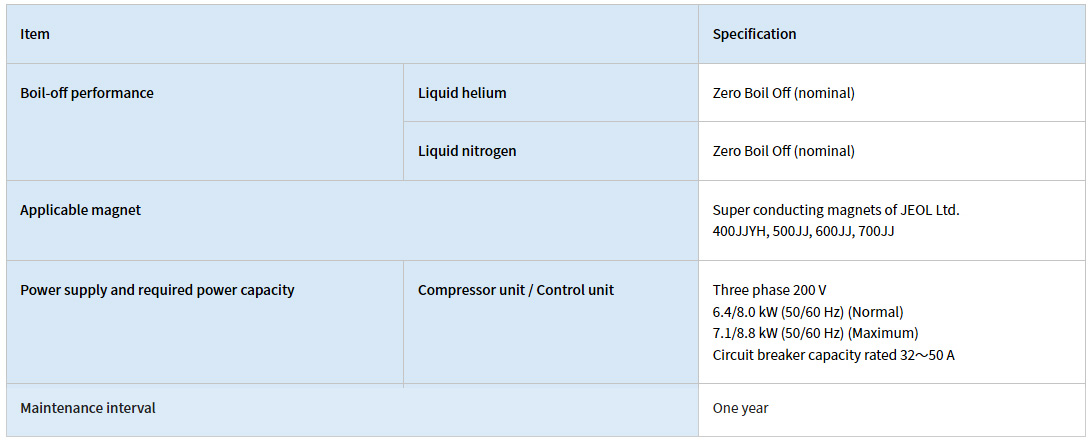 Boil-off performance depends on condition of magnet.

SCM requires liquid helium and liquid nitrogen during installation period.

Please contact us for magnets other than these listed.

It requires cooling water separately.
Example of layout for Cryogen Reclamation System with JNM-ECZL500R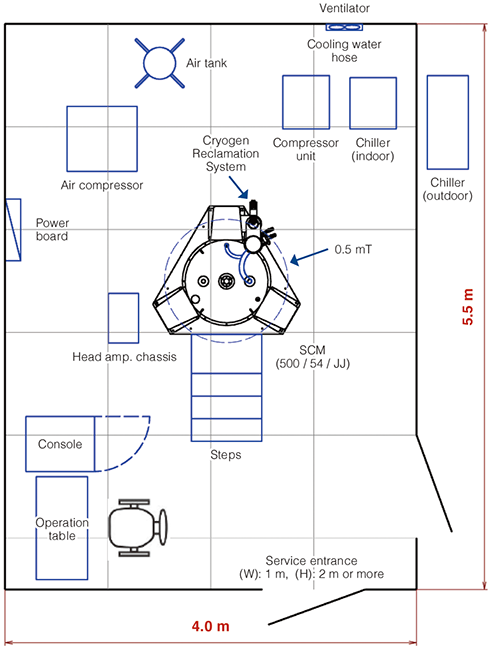 Related Products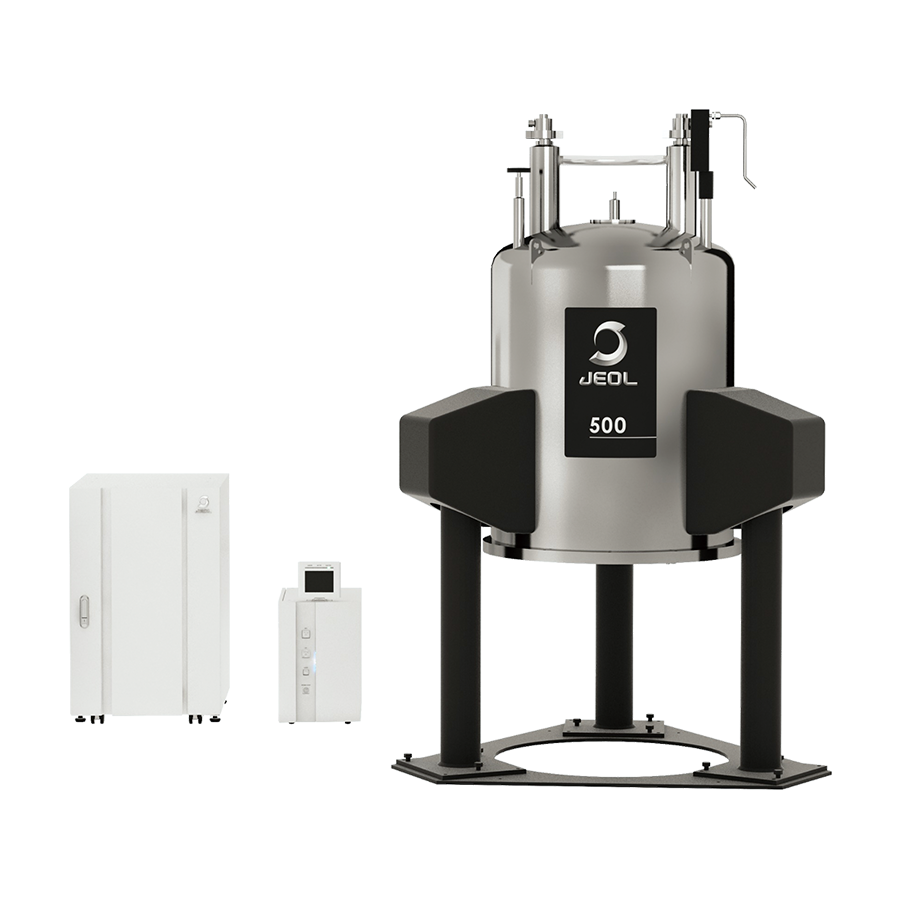 JNM-ECZL series FT NMR
The ECZ Luminous (JNM-ECZL series) is an FT NMR spectrometer equipped with state-of-the-art digital and high frequency technology. The highly integrated Smart Transceiver System, a high-speed, high-precision digital high-frequency control circuit, enables further miniaturization and high reliability of the spectrometer. It is capable of high-field and solid-state NMR measurements while maintaining the size of a conventional low-field solution NMR system.

The new Multi Frequency Drive System enables multi-resonance measurements in a standard configuration, providing a wider range of solutions. We hope you enjoy the world of ECZ Luminous.
More Info


Are you a medical professional or personnel engaged in medical care?
Please be reminded that these pages are not intended to provide the general public with information about the products.