Features
ENDOR (Electron-Nuclear Double Resonance) is a method to detect the NMR of a nuclear spin interacting with an unpaired electron, through variation of the ESR intensity.
The ESR is saturated by application of a strong microwave and RF is subsequently applied to excite NMR transitions. Hence ENDOR detects NMR by the saturation recovery of the ESR transition. It is possible to determine the type of nuclear spin that interacts with the electron and the coupling constant by ENDOR measurements.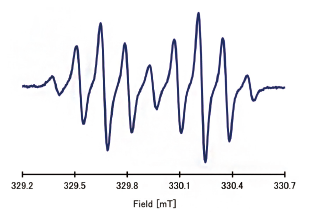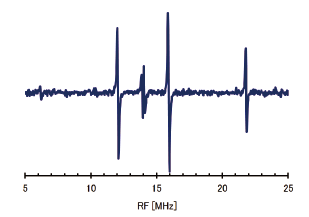 Specifications
| | |
| --- | --- |
| Resonance frequency | Approx. 9,400 MHz |
| RF modulation width | 0 to10 MHz |
Composition
More Info


Are you a medical professional or personnel engaged in medical care?
Please be reminded that these pages are not intended to provide the general public with information about the products.