Features
This attachment allows ESR measurements at a preset temperature from 50 to 400°C, using air (above ambient).
The desired temperature can be set from the PC using a USB cable to an X3 series instrument.
Improvements from previous models include speed and stability of temperature. Use of the light irradiation attachment and the Mn2+ marker is possible, and it is suitable for routine measurements.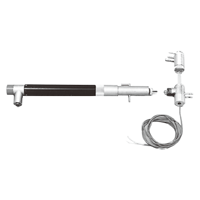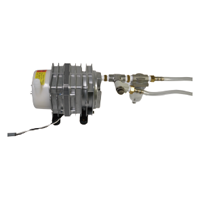 Specifications
Variable Temperature Range
50 to 200 °C

2)

Temperature stability
± 0.5 °C
Temperature control
Automatic PID method
Compressor flow rate
17 L/min (air)
Power supply(incl. compressor)
AC 100 V, 5 A
Applicable cavities
ES-UCX2/MCX1A/MCX3B/ODMRC/14010
Sample tube
5 mm (OD)
Composition
Temperature controller

Blower double tube

Temperature control adapter

Air compressor
More Info


Are you a medical professional or personnel engaged in medical care?
Please be reminded that these pages are not intended to provide the general public with information about the products.