BS-60610BDS Bombardment Deposition Source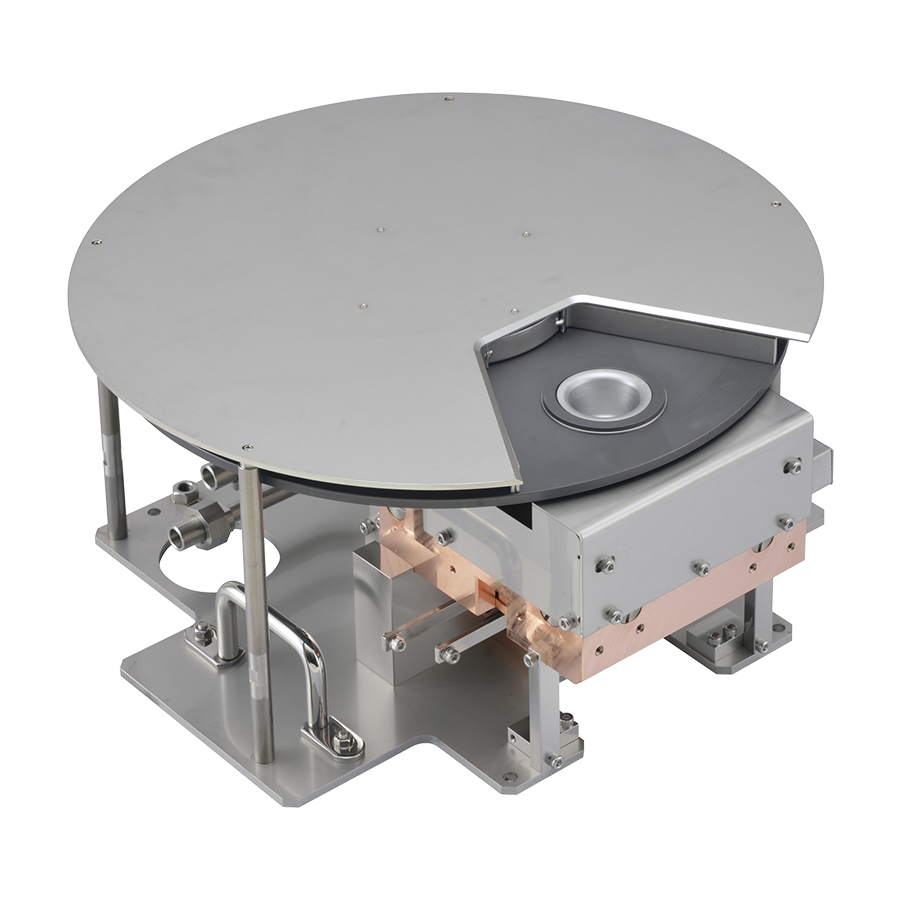 Less damage of Backscattered electrons and X-ray/Splash reduction/Large capacity liner/High-rate deposition
Features
BS-60610BDS is a unique deposition source that indirectly heats an evaporation material in a liner with electron beam.
The liner capacity and deposition rate have increased compared to the conventional model of BS-60310BDS.
No damage to the substrate due to backscattered electron and X-rays.

Suitable for low-defect film deposition with little splash.

Excellent deposition rate control and stability is realized by high-speed electron beam heating control.

Thick film deposition by Increasing liner capacity.

Higher deposition rates are possible by increasing the maximum output and the evaporation area compared to BS-60310BDS.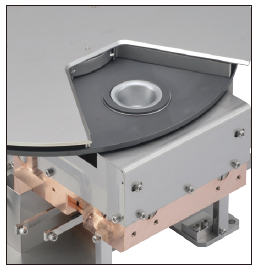 Principle of evaporation

Liner capacity/Comparison of maximum deposition film thickness*
In the case of the distance of source to substrate is 1100 mm
Evaporation material
BS-60310BDS
BS-60610BDS
Ratio
Liner capacity Fluoride
7.5cc
12.8cc
1.7 times
Liner capacity Aluminum
1.5cc
9cc
6 times
Max film thickness MgF

2

200nm
400nm
2 times
Max film thickness LaF

3

90nm
400nm
4.5 times
Max film thickness AI
250nm
2,500nm
10 times
Residue after evaporation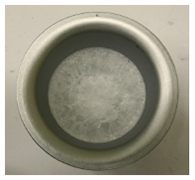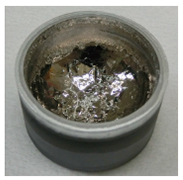 Comparison of presence of particles in the deposited MgF2 film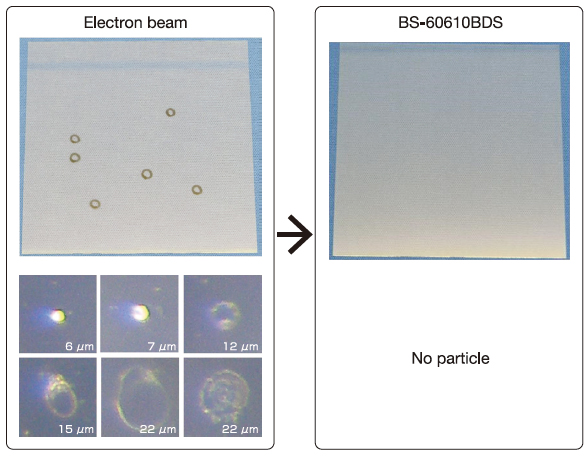 UV band spectral characteristics of MgF2 single layer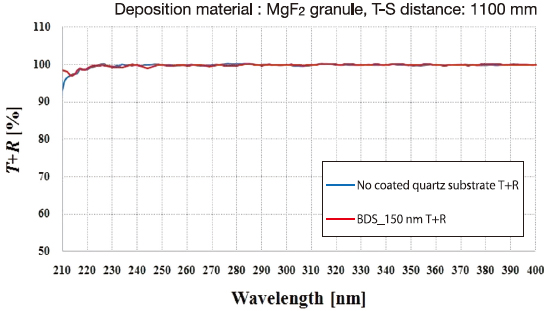 Aluminum deposition rate at each e-beam power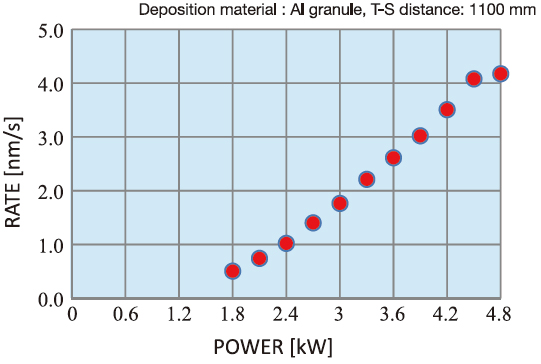 Example of electron beam sweep pattern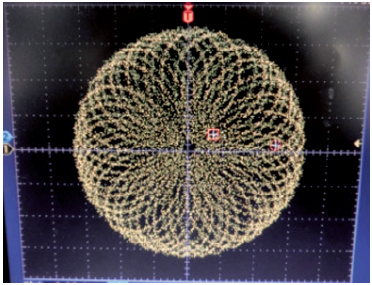 Specifications
Standard specifications
Power
Maximum 4.8kW

※1

Cooling water
4 to 5L / min, 10 to 25°C
Working pressure
5×10

-5

to 1×10

-2

Pa
External dimensions
345mm(W)×355.5mm(D)×181.5mm(H)
Mass
22kg
EB Power Supply
BS-720xxICE series with Advanced Circle Scan mode
Standard configuration
BS-60610BDS
Bombardment Deposition Source 6-liner type

※2, ※3
Optional Accessories
BS-60600RF
Roof

※4

BS-60620LN
Liner(for fluoride, Au, Ag, Cu, etc.)
BS-60660LN
Liner(for Al)
BS-60680SP
Spacer

※5

BS-60690SK
Cover

※5
The maximum output depends on the liner type.

Liners are not included in BS-60610BDS.
Please use the optional liners as the liner effects the deposition performance.

The number of liners can be changed as a custom-built product.

Used to suppress the temperature rise of the substrate.

Need to select either the Cover(recommended) that improves heating efficiency or the Spacer.
Catalogue Download
BS-60610BDS Bombardment Deposition Source
More Info


Are you a medical professional or personnel engaged in medical care?
Please be reminded that these pages are not intended to provide the general public with information about the products.