BS-60250DEM Electron Beam Source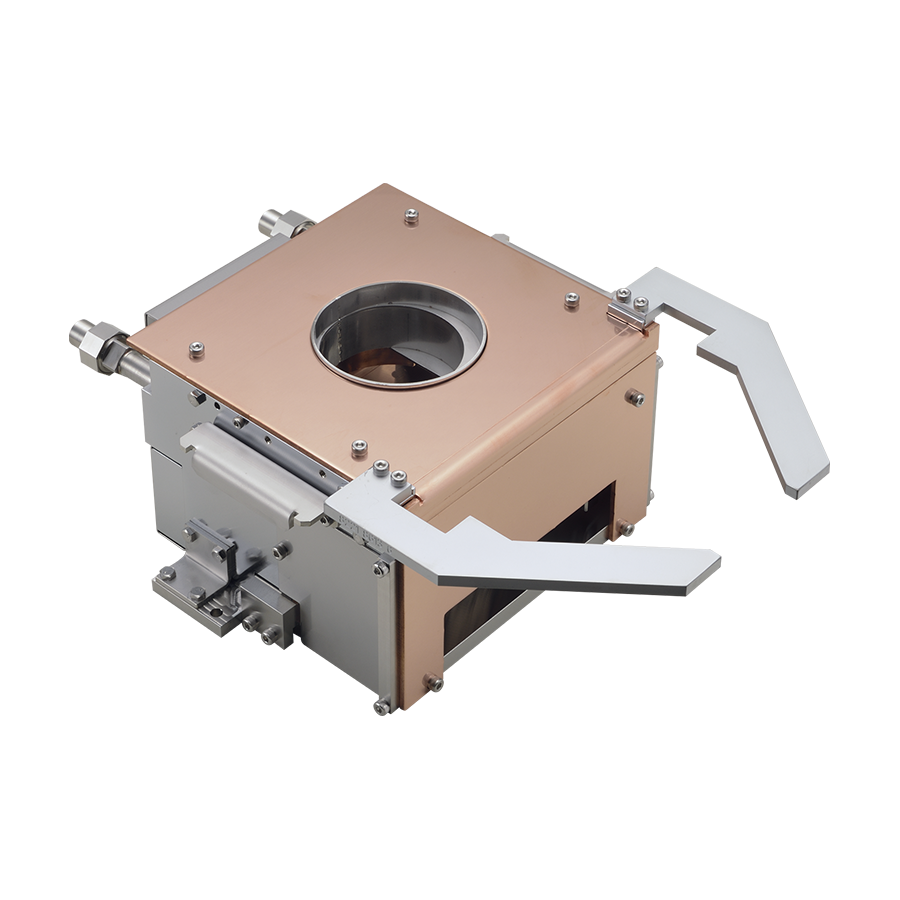 16kW output
The maximum output is 16kW (1.6A at 10kV). Higher rate metal deposition is possible.


Large capacity crucible
Standard crucible pocket size is 50mm in diameter.
70 to 80mm in diameter crucible can be used with the optional pole pieces BS-60830PP250.
*Beam movable/sweeping range is 50mm in diameter.


High-speed sweeping
Beam sweeping performance has been improved compared to conventional e-beam source for metal deposition.
Oxides such as sublimation materials can be deposited by high-speed sweeping at 500Hz or more.


Easy maintenance
The top is flat structure (less vapor deposition) and the top cover is easily removable.
Filament can be replaced without removing the copper wire of the high-voltage line.


Backscattered electron trap
An optional backscattered electron trap is attachable.
It is highly efficient for decrease of substrate temperature rise, so it is suitable for the lift-off process.


Features
Deposition rate examples of various metal materials
High-rate deposition is possible by high convergence electron beam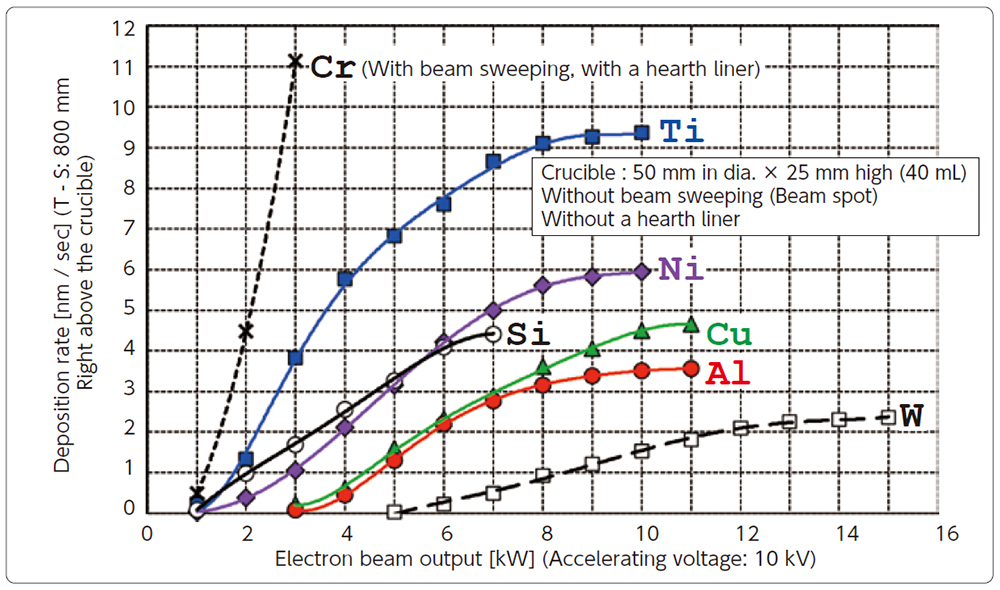 The example of aluminum deposition rate with large capacity cru cible
In combination with larger capacity crucible, it is possible to increase the deposition rate further.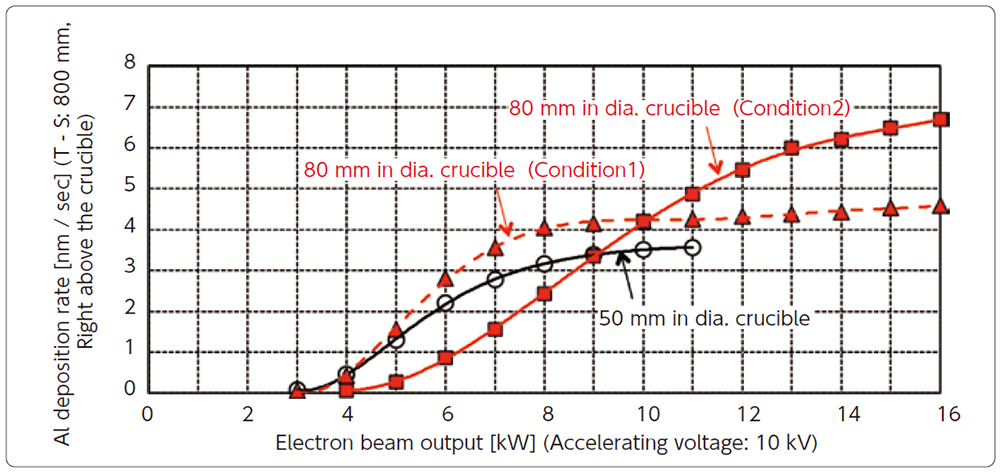 Specifications
Main Specifications
Maximum output
16kW(10kV, 1.6A)
Accelerating voltage
6 to 10kV
Electron beam deflection angle
270 degrees
Beam movement / Sweeping range
50mm in diameter
X axis sweeping frequency
135Hz(standard setting)
Y axis scanning frequency
570Hz(standard setting)
Operating pressure
7×10

-2

Pa or less
Cooling water
5 to 8L/min, 10 to 25°C
Filament
linear coil type, 0.8mm in diameter
Mass:
Approx. 14kg
Option
BS-60830PP250 Pole Piece (Long type)

Backscattered Electron Trap
External dimensions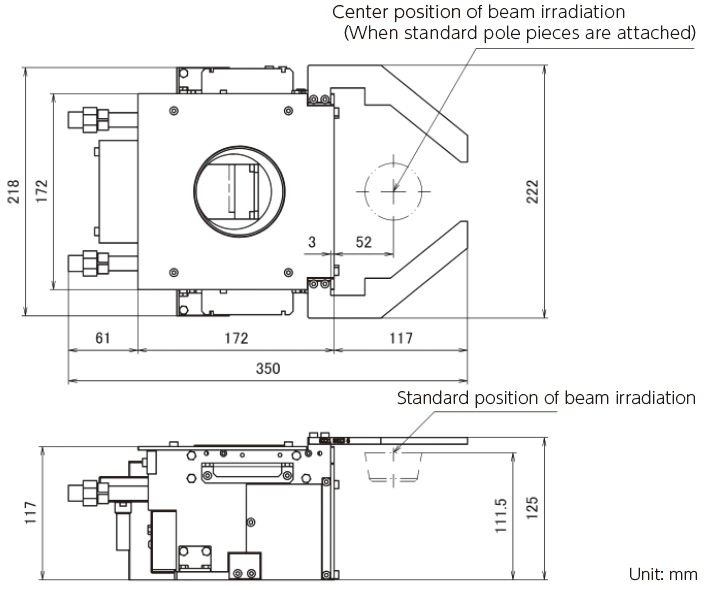 Catalogue Download
BS-60250DEM Electron Beam Source
More Info


Are you a medical professional or personnel engaged in medical care?
Please be reminded that these pages are not intended to provide the general public with information about the products.