All-Solid-State Battery Material / Case Studies of Silicon Anode and Solid Electrolyte Analysis - Part 3 -
Release Date: 2023/01/18
Recently, all-solid-state batteries, in which Japan is leading, are attracting attention among lithium ion batteries. Compared to current lithium-ion batteries, which have the risk of smoking and igniting, all-solid-state batteries are expected to be widely used in automobiles due to their safety and high energy density.
This series of webinars are about silicon anode & solid electrolyte materials which are being studied in all-solid-state batteries.
With the cooperation of Prof. Matsuda, Toyohashi University of Technology, the webinars will provide an overview of all-solid-state batteries as well as examples of analyses performed with JEOL instruments.
This seminar will be held on the web. You can participate not only from your PC, but also from your smartphone or tablet, as long as you have access to the web. We look forward to your participation.
By attending this webinar you will learn…
Overview of all-solid-state batteries

Analysis case study of silicon negative electrode (New function of Auger Microprobe- SI mapping, How to utilize SXES, etc)

Analysis case study of all-solid-state batteries (analysis for safety and quality evaluation)

Sample preparation for TEM in an air-isolated environment
Who should attend?
Those who are engaged in research/development/manufacturing of battery material

Those who are engaged in analysis of industrial materials

Those who are involved in analytical services
Date/Detail
February 22, 2023 (Wed) 14:00 to 15:00 JST (Tokyo)

Each seminar is approximately 20 minutes.
*There is a possibility of extension. Please understand.
Presentation material
No presentation material to be distributed.
Movie posting
No movie to be posted after the webinar.
Program
Lecture 5


In-situ Analysis of Sulfide Based Solid Electrolyte by TG-MS system

The recent development of the mobile high-sensitivity MS has made it possible to perform "in-situ analysis" and "operando observation" by moving the MS.
We will introduce an example of an " in-situ analysis" of a sulfide-based solid electrolyte measured by moving the MS and connecting it to a thermogravimetric system (TG).
Related Products
Simultaneous Thermogravimetry/Differential Scanning Calorimetry Analyzer (TG/DSC): STA 449 Jupiter (NETZSCH)
Takashi Satoh
Group 3, MS Research and Development Department
MS Business Unit, JEOL Ltd.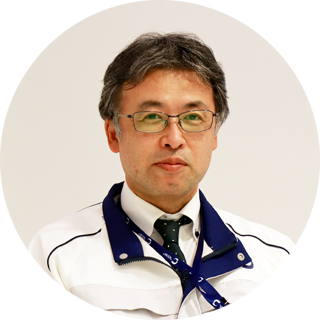 Lecture 6


State Analysis of a Solid Electrolyte Before and After Charging Cycles using an XPS

X-ray photoelectron spectroscopy (XPS) is a method that enables qualitative, quantitative, and state analysis of elements existing on the sample surface.

In this presentation, we will present the results of our analysis of how the bonding state of the elements in the solid electrolyte changes before and after charging and discharging.
Related Products
Air-isolation holder: XP-02200TRV Transfer Vessel
Naoki Muraya
Group 2, SA Research and Development Department
SA Business Unit, JEOL Ltd.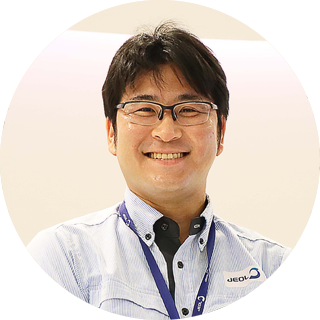 Lecture 7


Lithium Ion Dynamics Observed by NMR

NMR is one of the few analytical methods that can directly observe lithium. It can also analyze not only the structure of active materials and electrolytes but also the dynamics of lithium ions.

In this presentation, we will introduce the structural analysis by 31P NMR and the dynamics analysis of lithium ions as an example of solid electrolyte analysis.
Related Products
Solid probe: 3.2mm AUTOMAS probe
Kouji Yazawa
NM Application Department, NM Business Unit
JEOL Ltd.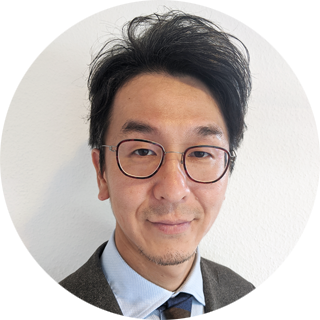 Registration
Please register here.
Contacts
E-mail:sales1[at]jeol.co.jp
(please use @ for [at])
Demand Generation Div.
JEOL Ltd.


Are you a medical professional or personnel engaged in medical care?
Please be reminded that these pages are not intended to provide the general public with information about the products.